Orient (Expressive Landscape & Figurative Series)
In the previous post, I talked about my collaboration with my friend - musician Bryant Koh, in Beijing and why we chose to do an art residency there.
In this post, I would like to share with you the influences and art-making process for the Orient series.
So Bryant and I went to Beijing to learn more about our Chinese roots, because we wanted to add Eastern influences into our Western art and music making techniques. Being Singaporeans, we live in a cultural crossroad, and we felt that our art and music should reflect that.
Beijing turned out to be a paradise of inspiration.
There was art everywhere. On the streets, in the parks, on buildings, doors and sidewalks.
The museums were fascinating. I spent every free day I had in Beijing's many museums, trying my best to soak up as much Chinese culture and heritage as I could. There was so much I didn't know about my own culture!
Singapore is a young nation. I only knew as much as my teachers taught me, and our school curriculum only went as far back as our ancestors sailing down the South China Sea in the 19th century. So it really blew my mind when I saw artifacts dating back to the prehistoric era. Amazing.
And Chinese art! I've never seen so much Chinese art up close before!
Just like how a couple of years ago, I went to Europe and binged on Western paintings, I did the same in Beijing too. I actually went to the National Museum of China five times, so I could go to every gallery and spend enough time with all the things I wanted to look at.
There were three major sources of inspiration that eventually led to the Orient series.
Inspiration #1: Figuratives
When i was in the museums, i found myself drawn to figurative works.
Not the realistic ones though, but the ones that were semi-abstract. Those that capture just enough about the figure which they are trying to portray, and left out all the finer details. These are the ones that made me want to press my face against the glass, so I can look at them better.
Curiously, I also found a collection of bronze statues by Salvador Dali. He was the reason I went to Spain, because I wanted to see his works (and the works of my other favourite painters) in-person. I never thought I'd find his works so close to home.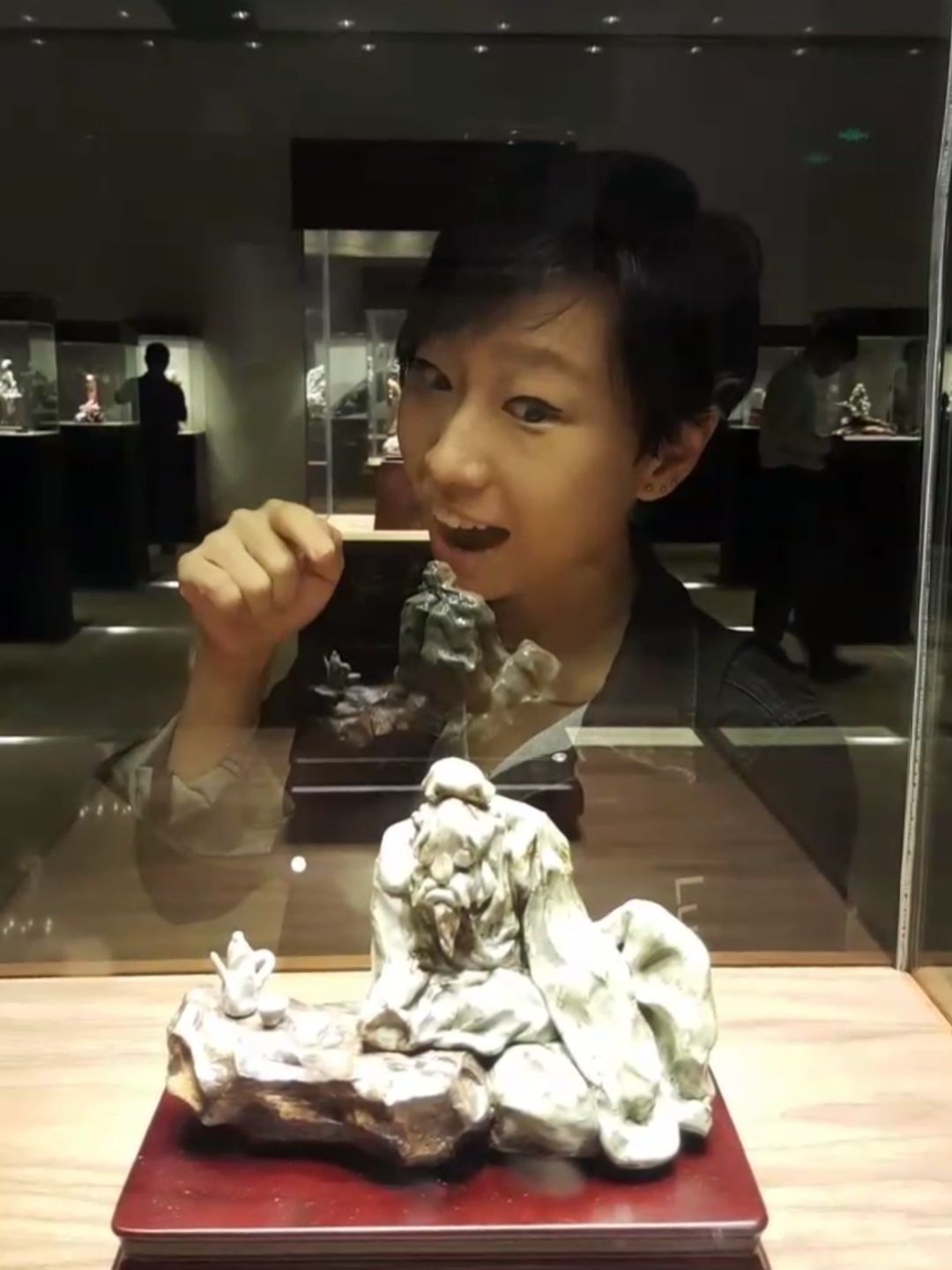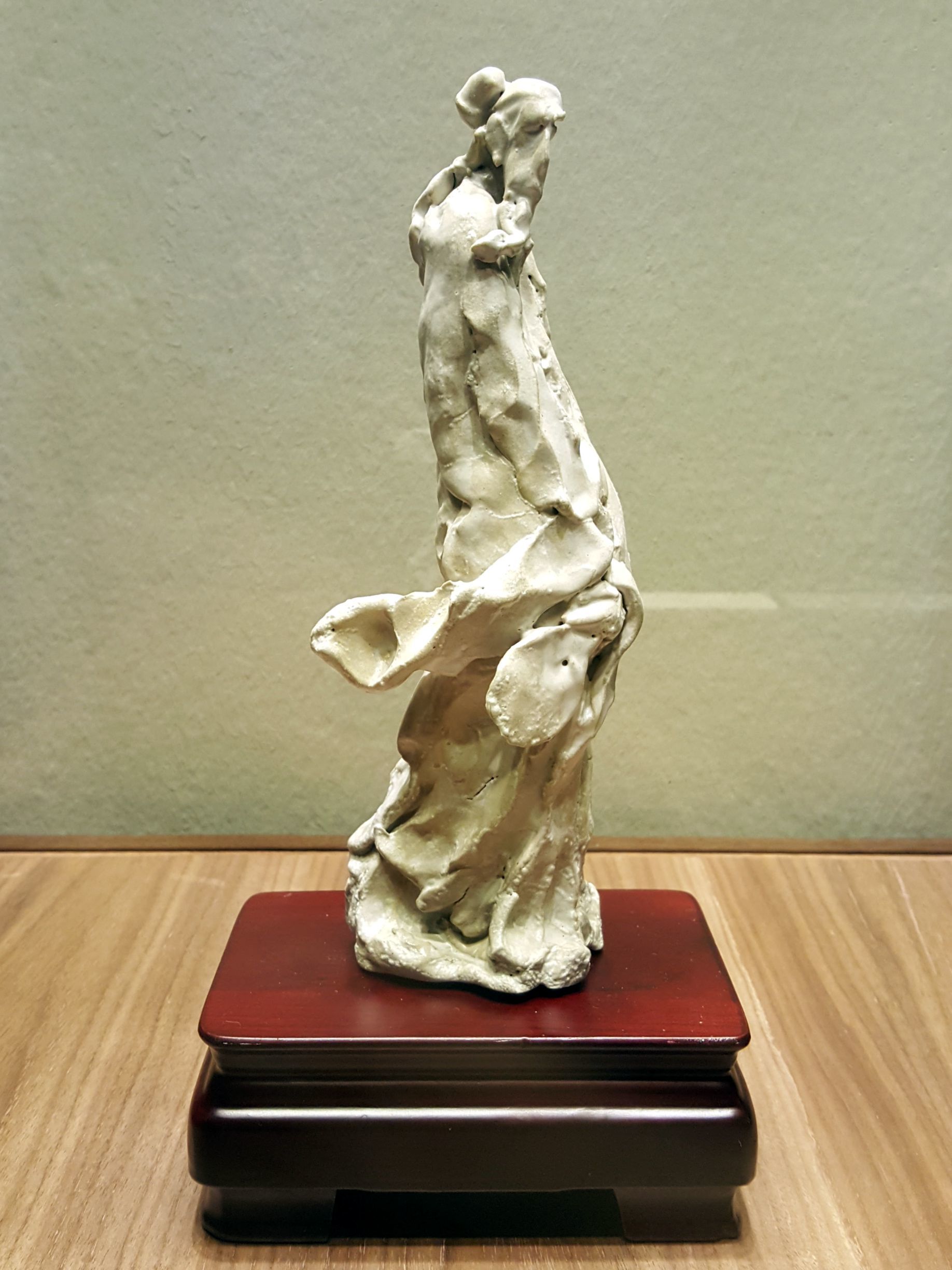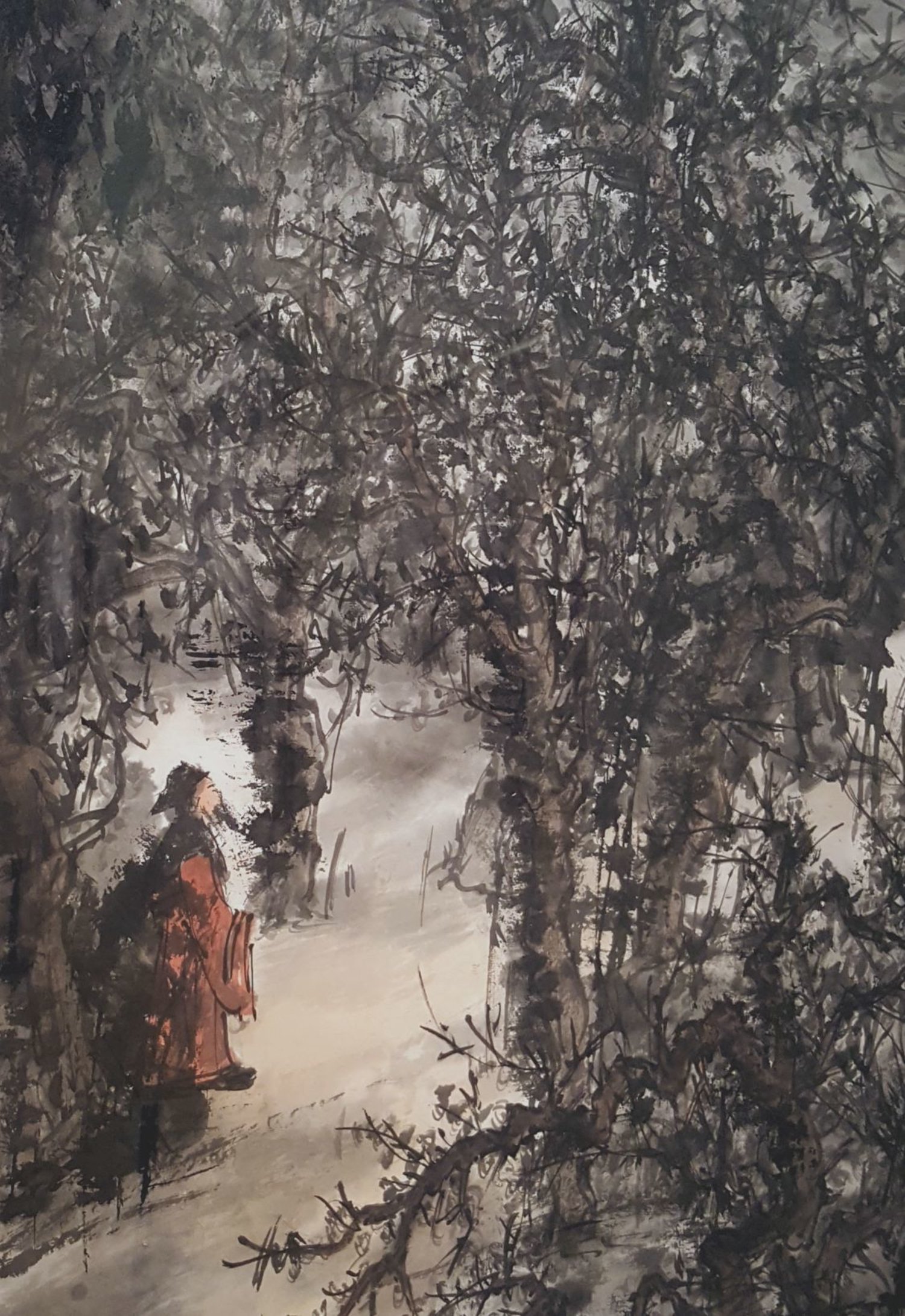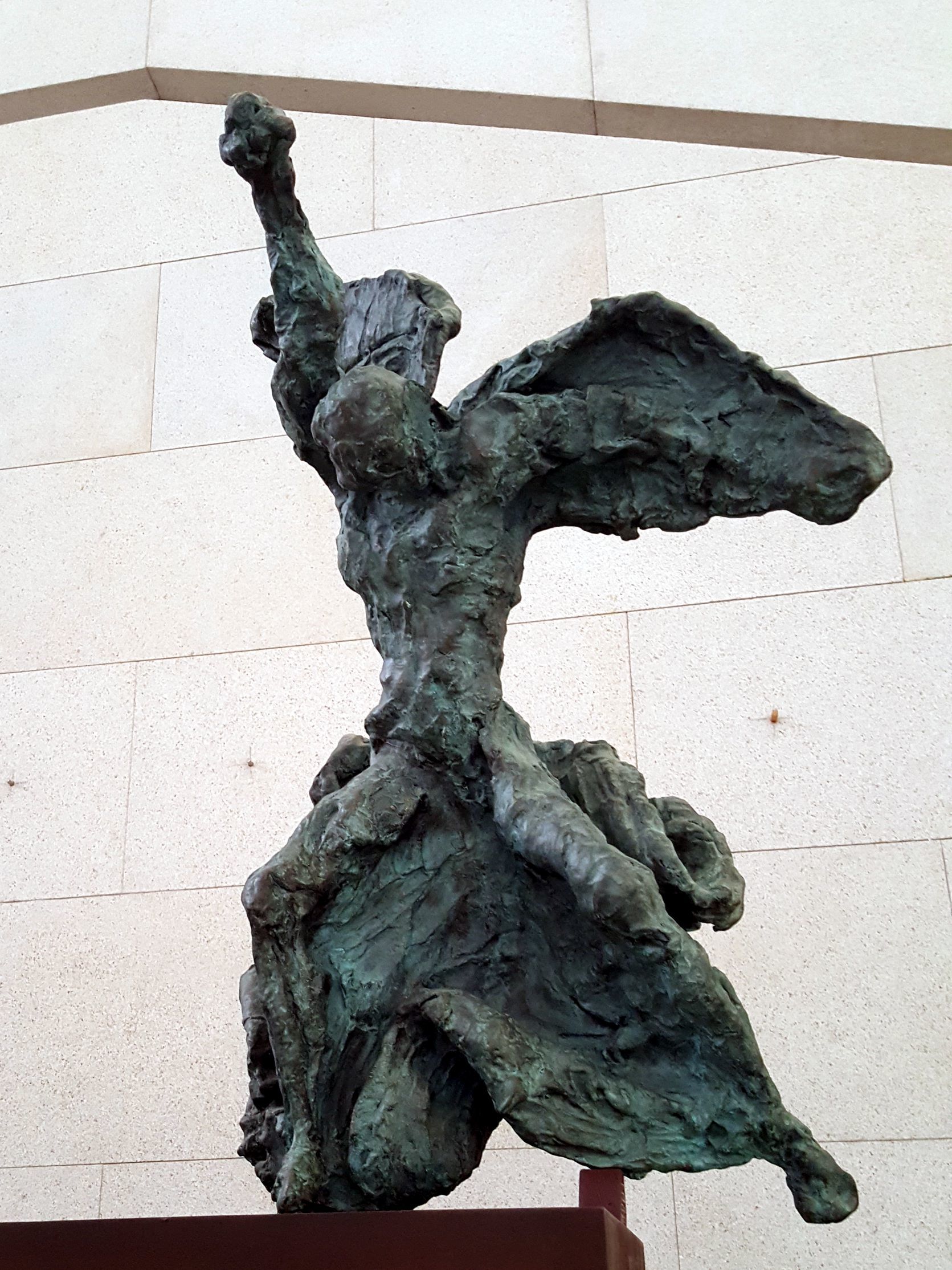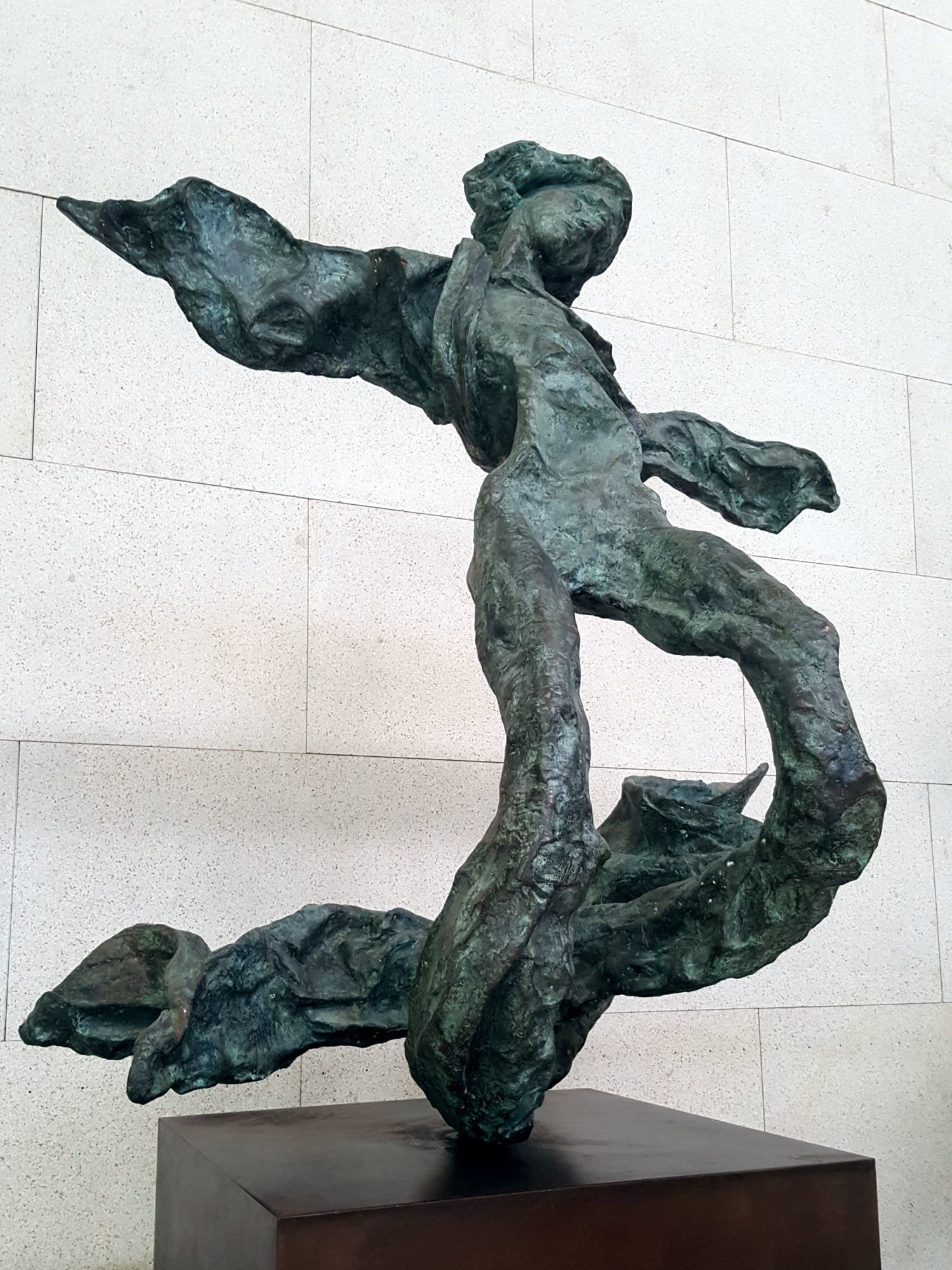 When I got back to the residency apartment in Tuanjiehu, I made studies of the figuratives that I liked best.
This helped me understand how I could use the least amount of details to capture the essence of what I was trying to convey.
Inspiration #2: Chinese Ink Landscapes
Prior to seeing these works in Beijing, I've only known Chinese ink paintings from walking past Chinese art galleries at Bras Basah. They always seemed so delicate, and so clean. Peaceful and traditional. It was like an art form we had to preserve and respect.
Over in Beijing, there were all sorts of Chinese ink paintings. From the quiet and calm, to the bold and energetic. And Chinese ink was liberally used with all sorts of different media. I saw it used with collages, watercolour, Western paints, pottery... you name it, they've tried it.
It broke all traditional notions I had about Chinese ink. I could use it anyway I want!
This is me messing about with inks.
I was making prints with things I recycled from the Tuanjiehu apartment - kitchen sponges, fruit wrappers, plastic packaging.
It's interesting how Beijing has such a good recycling culture. I actually feel ashamed that Singapore is so far behind. This is me doing my best to take part in the recycling efforts. Heh.
Also, I noticed that I really enjoyed the bold Chinese ink landscapes with touches of colour.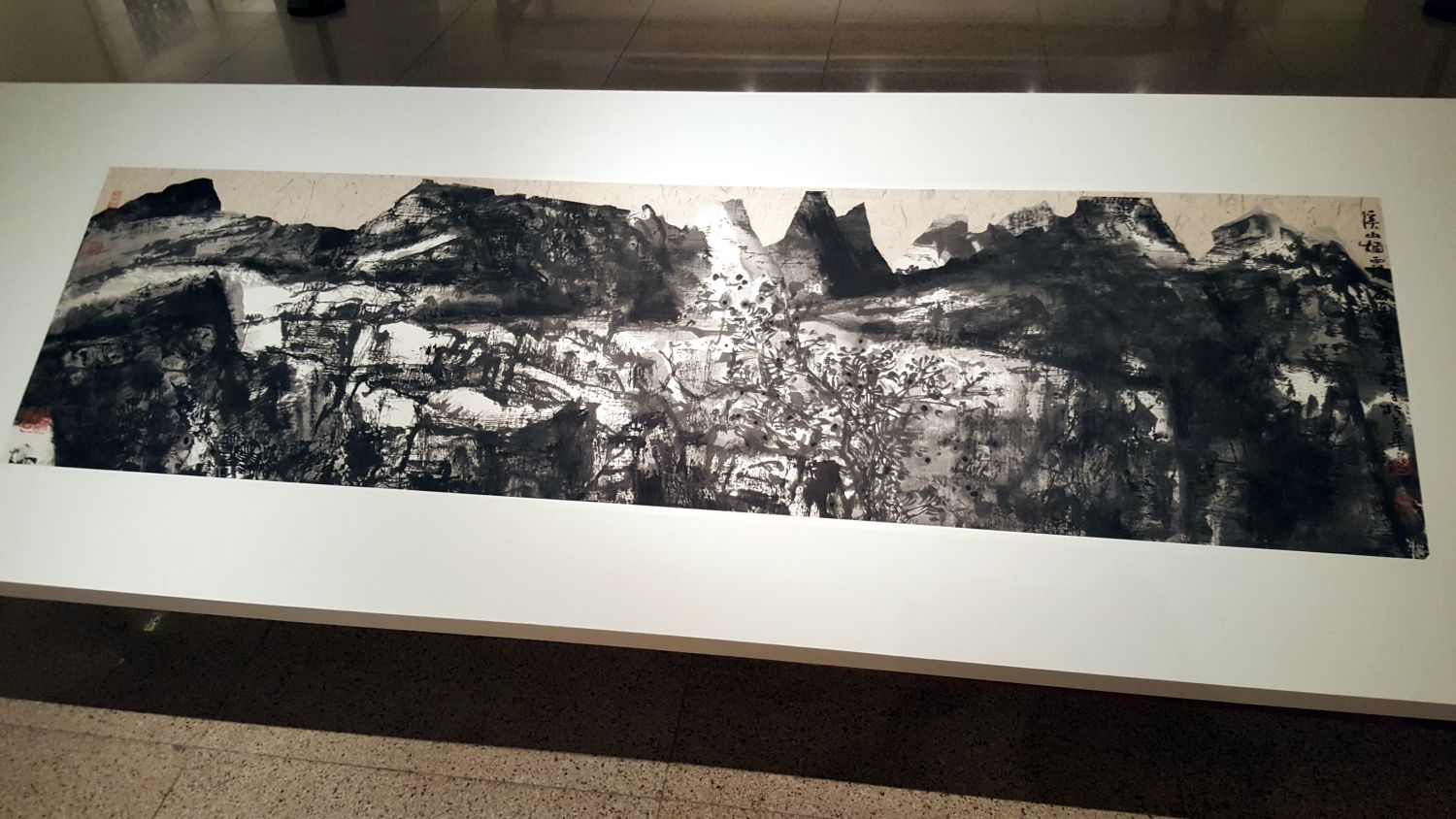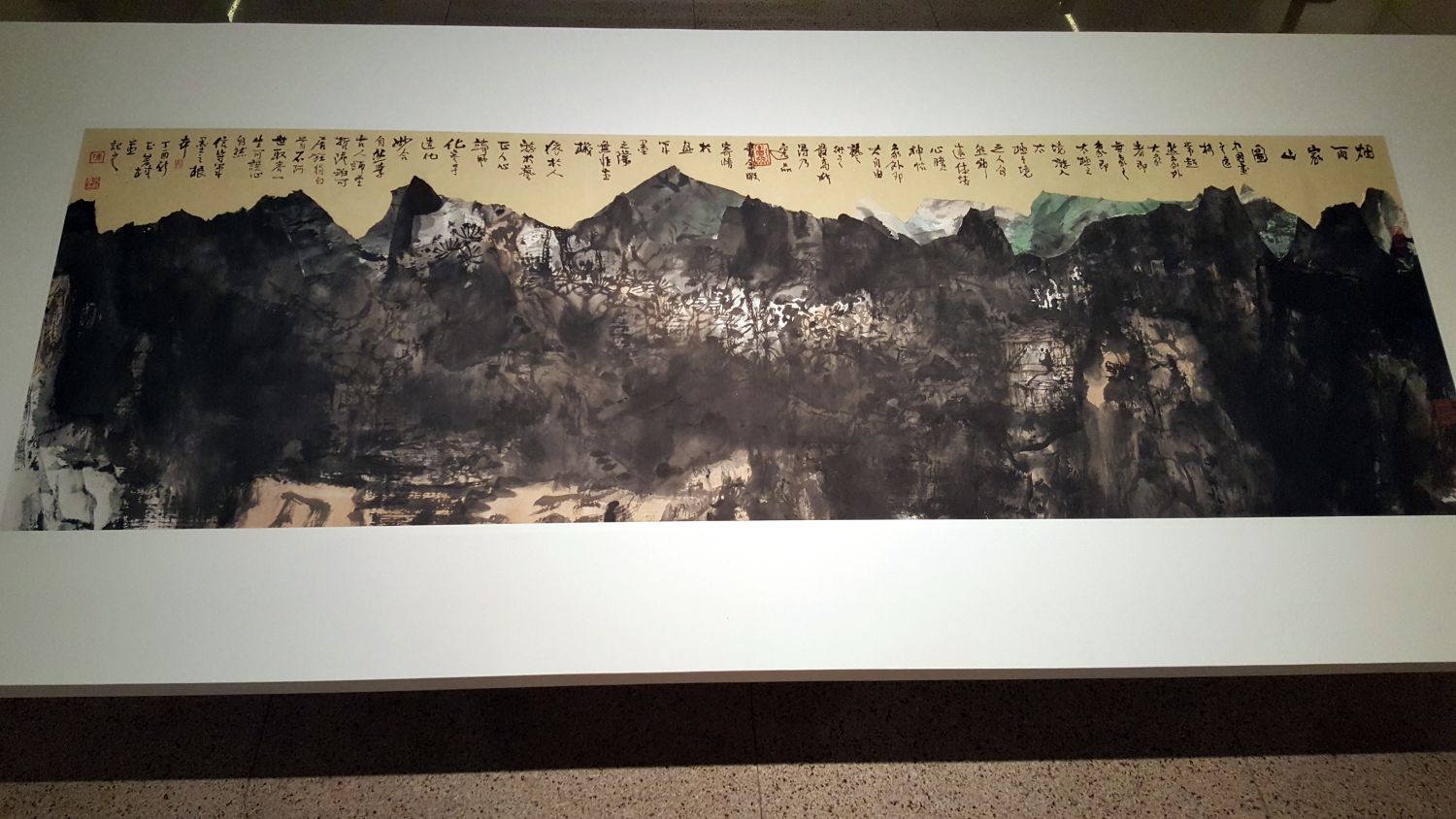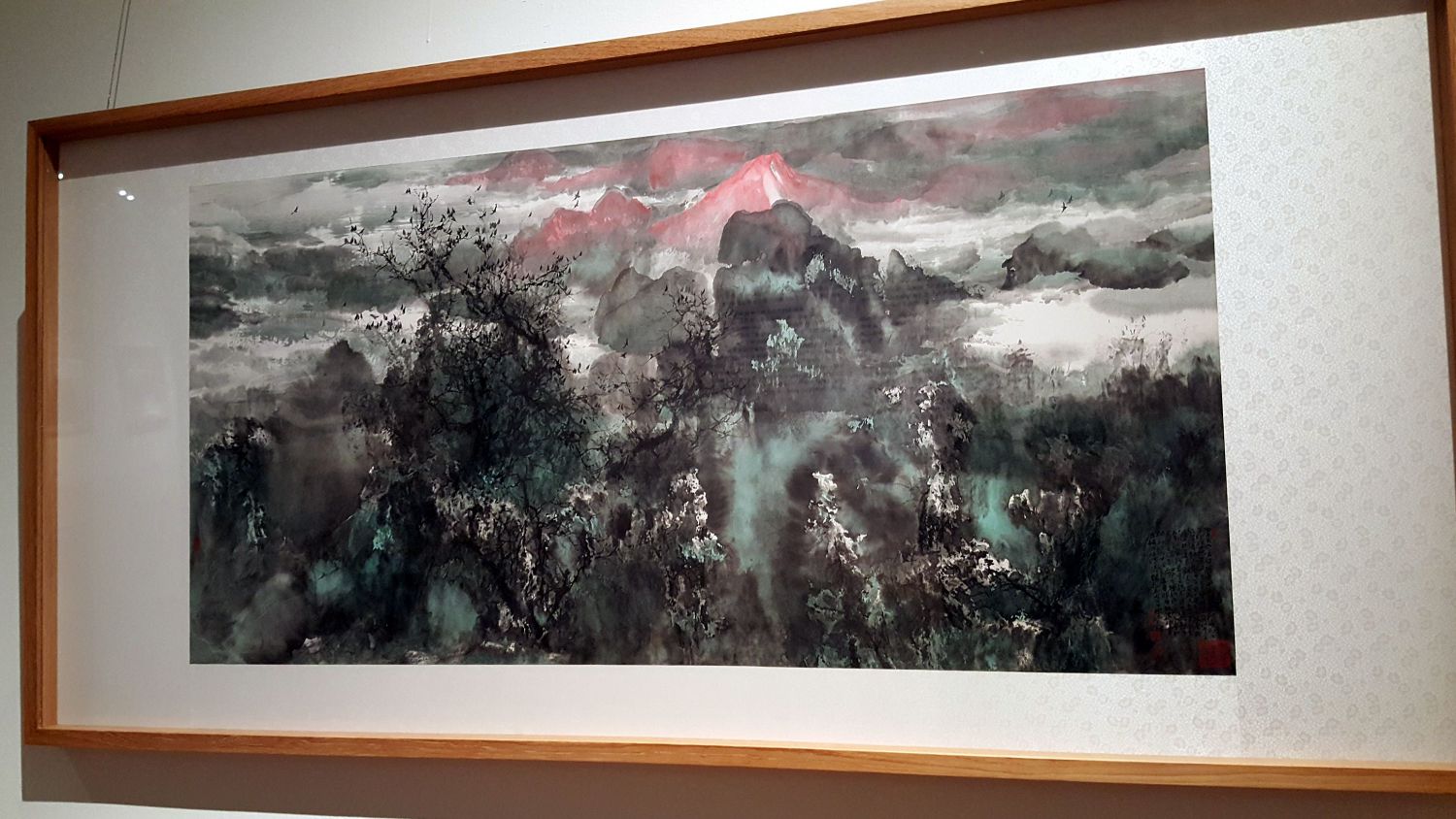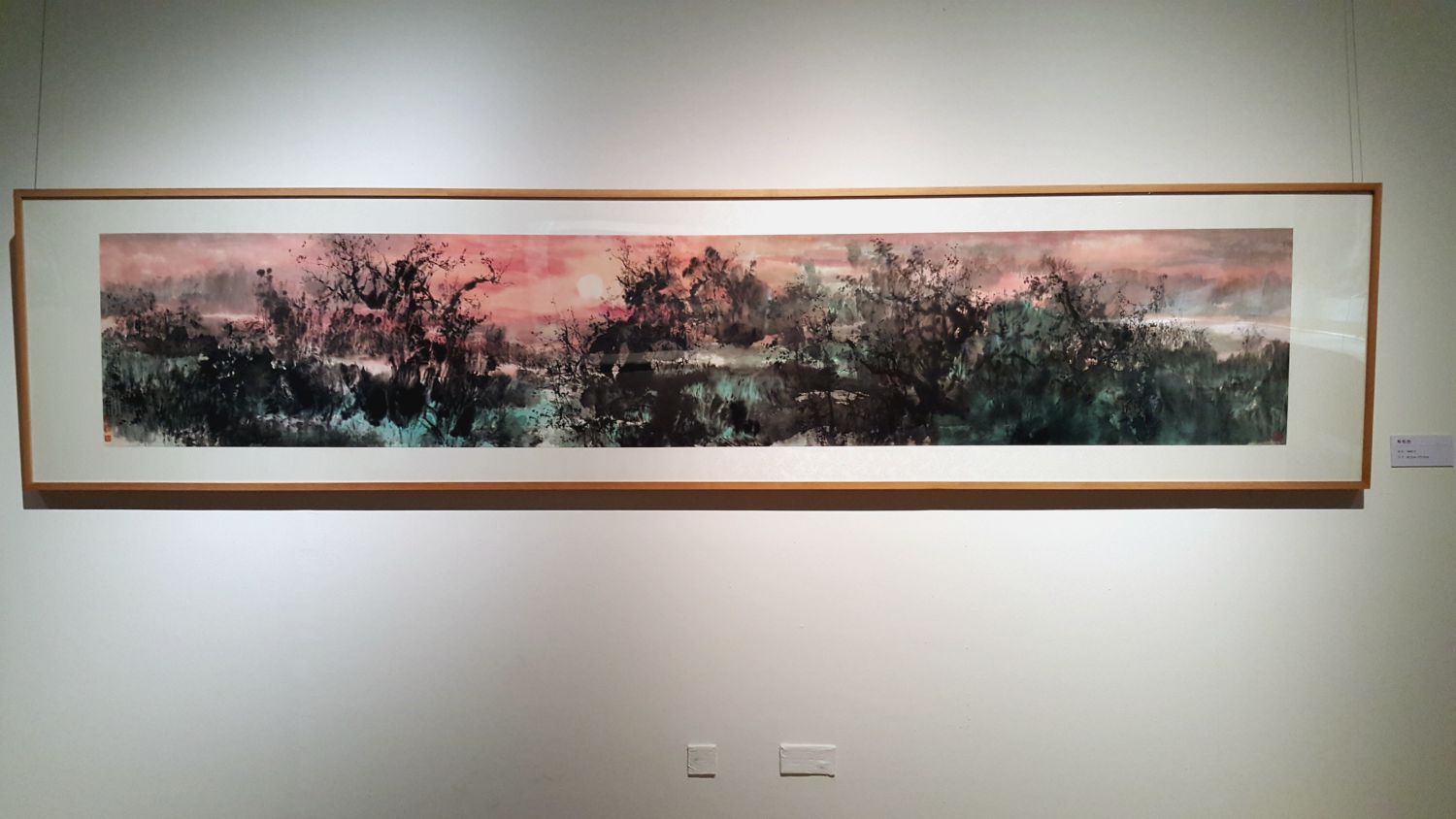 There was something about the contrast that drew me in.
Inspiration #3: Textures
Two exhibits really caught my eye because of their textures and relief work.
One was a historical artifact exhibition at the basement of the National Museum of China. There were these stone tablets with depictions of various scenes on them. Some seemed like realistic depictions, and some were fantastical. (There was one with a doctor with a bird body!)
Looking at them transported me to somewhere else. First into the depicted scene itself, and then into the heads of the artists who sculpted the pieces. What were their lives like at 25 to 220 AD? What tools did they use? Were they commissioned? Or did they make these scenes purely out of self-expression?
So many questions.
The second exhibition that got me hooked on textures was a two-hall exhibition of Zhou Chang Xin's oil paintings. He is a contemporary painter that strives to depict Chinese Zhong Cai (heavy colour) paintings with oil paints. He does mostly plein air paintings, and he makes absolutely fascinating works.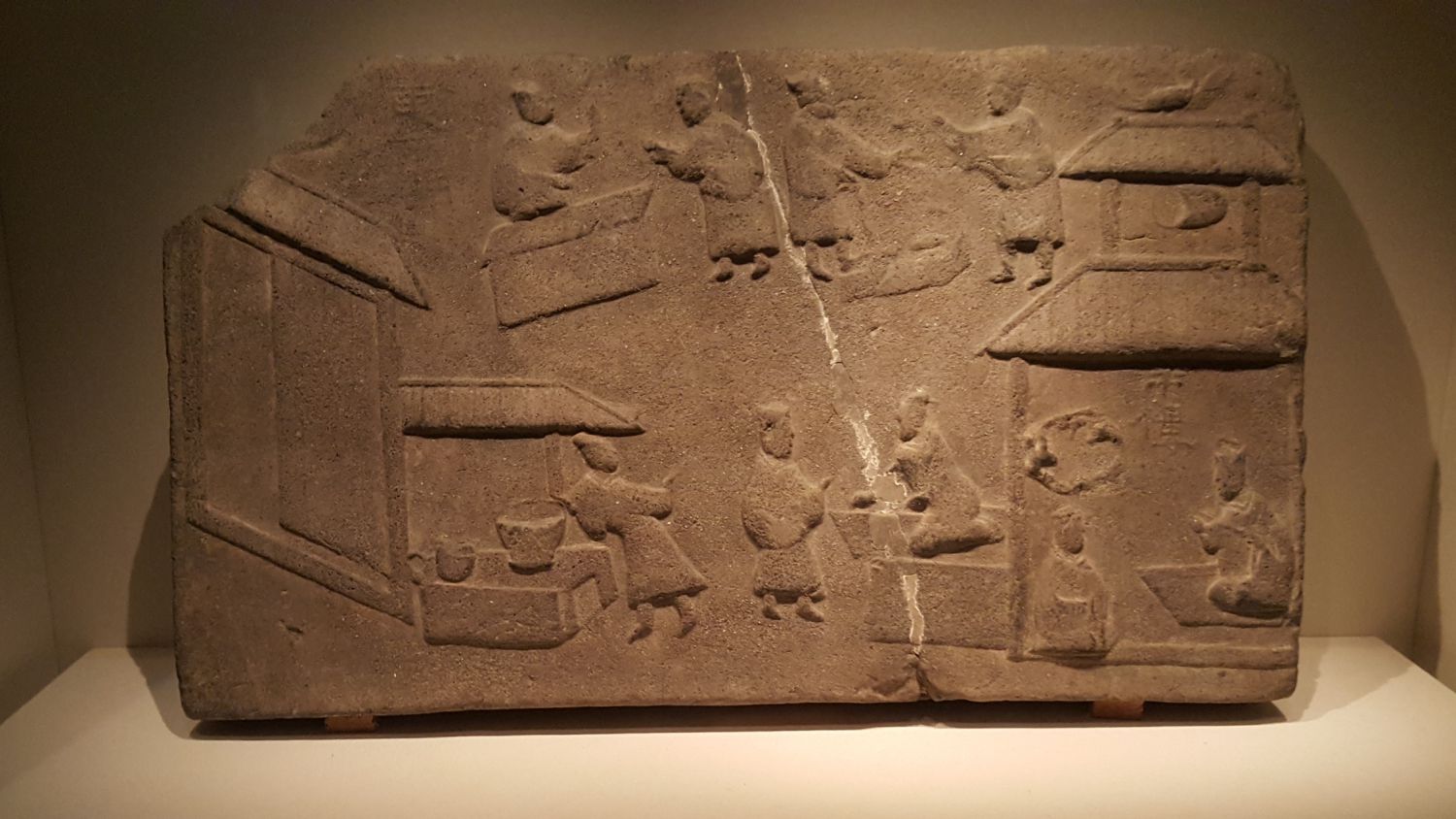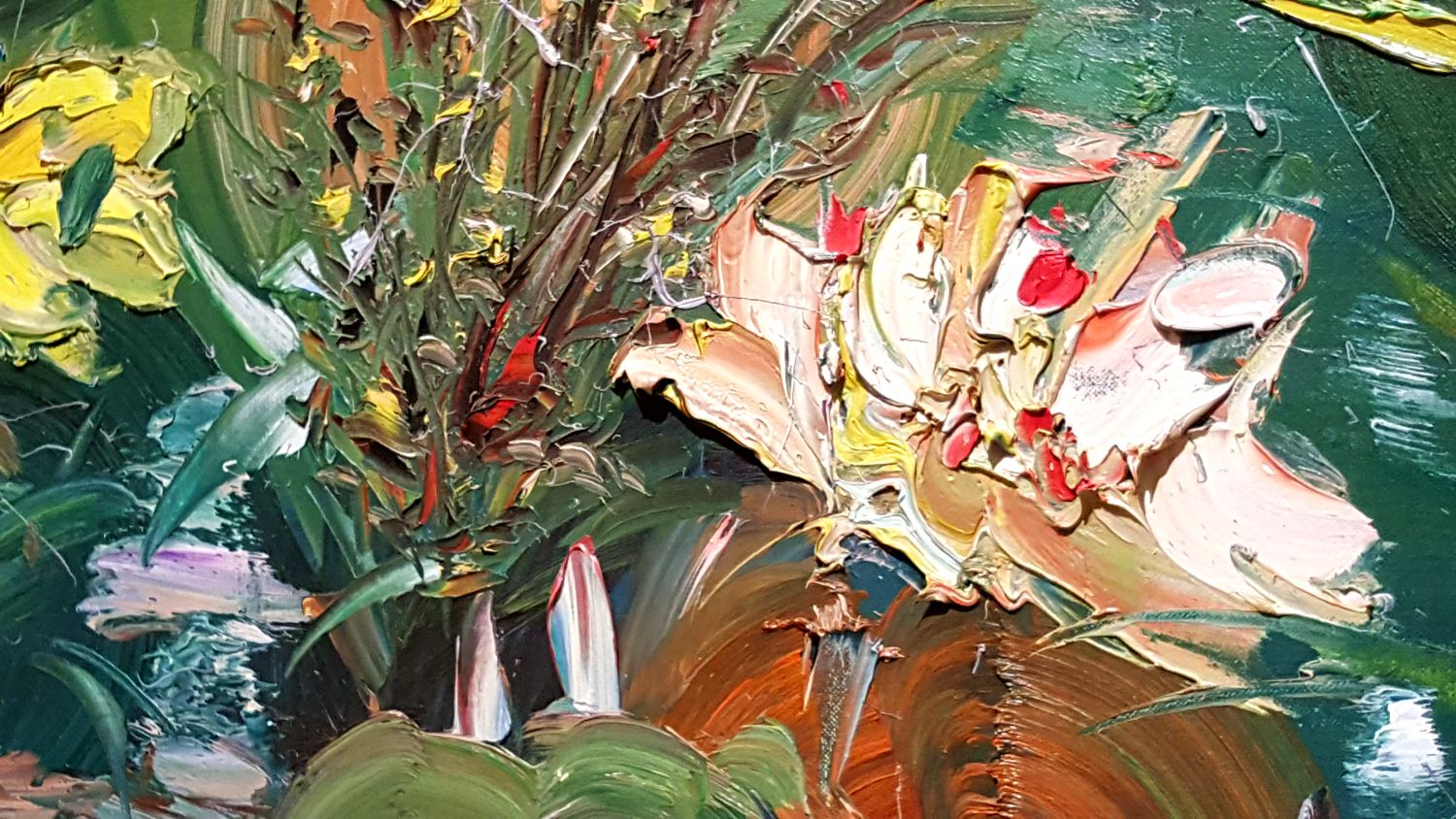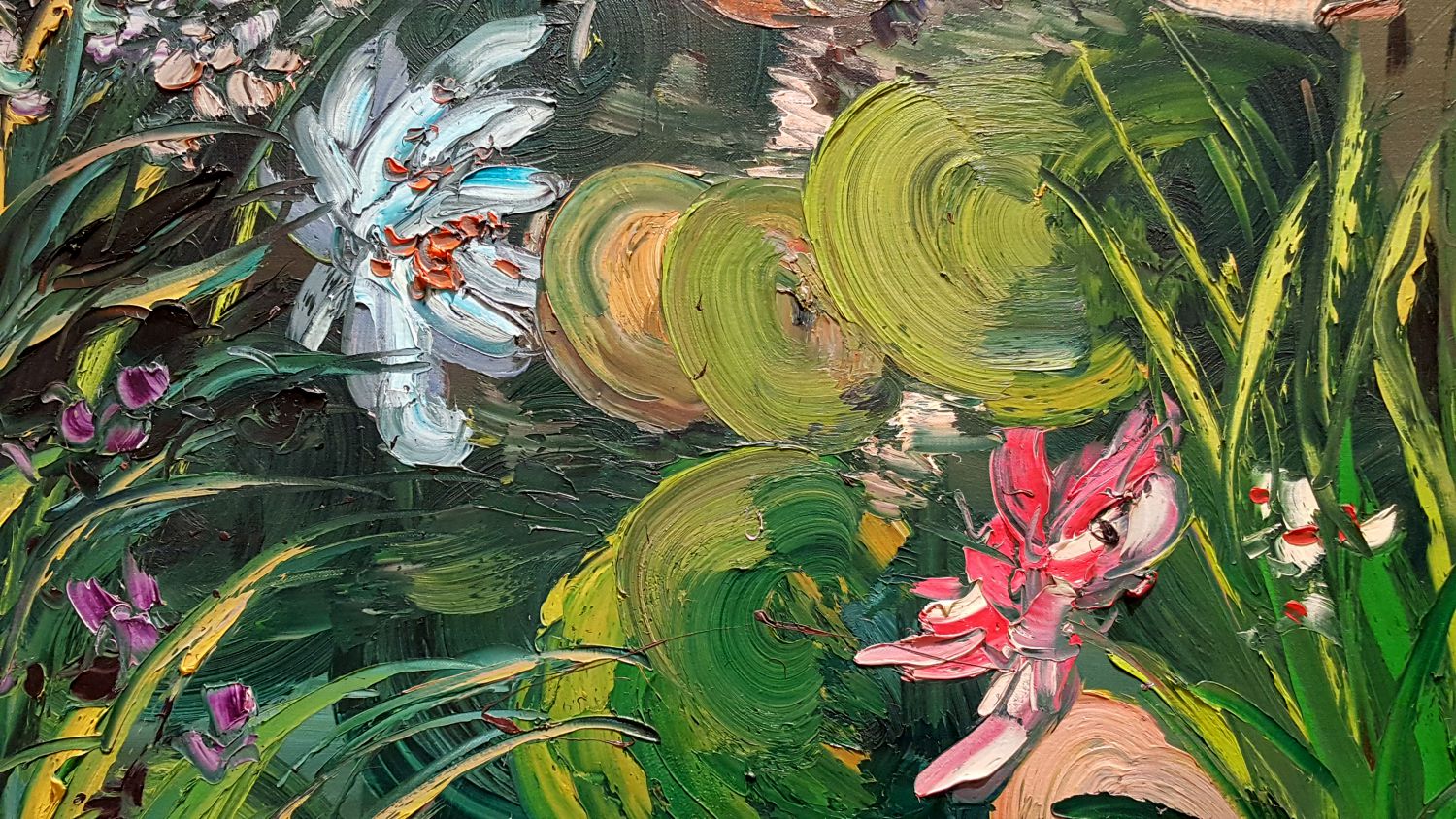 After seeing these 2 exhibits, I decided to work on the ink paintings I've already completed. To me, the ink paintings felt too flat.
I've always had a soft spot for textures, so I decided to lay it on.
My first finished works were these Terracotta warriors.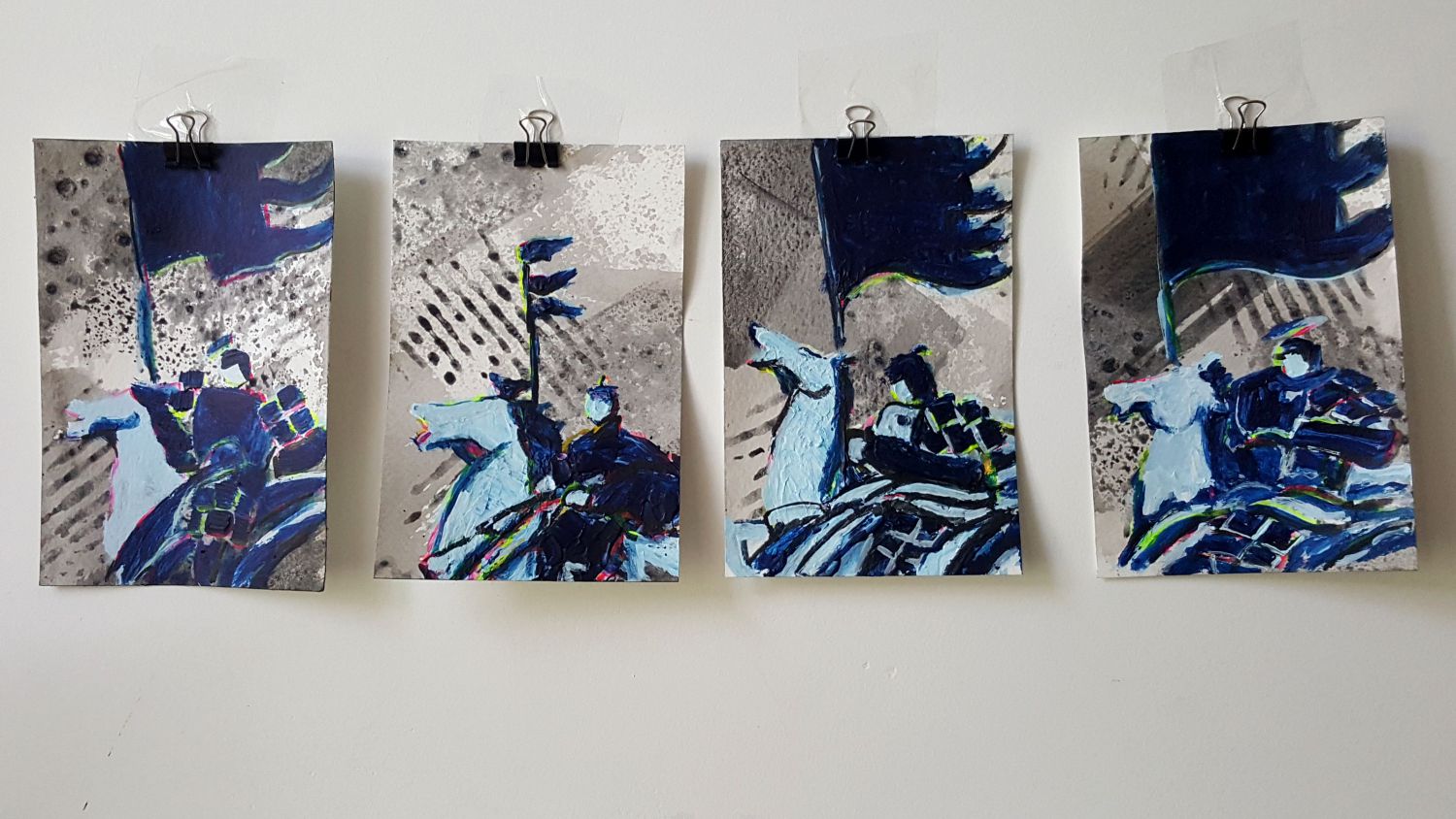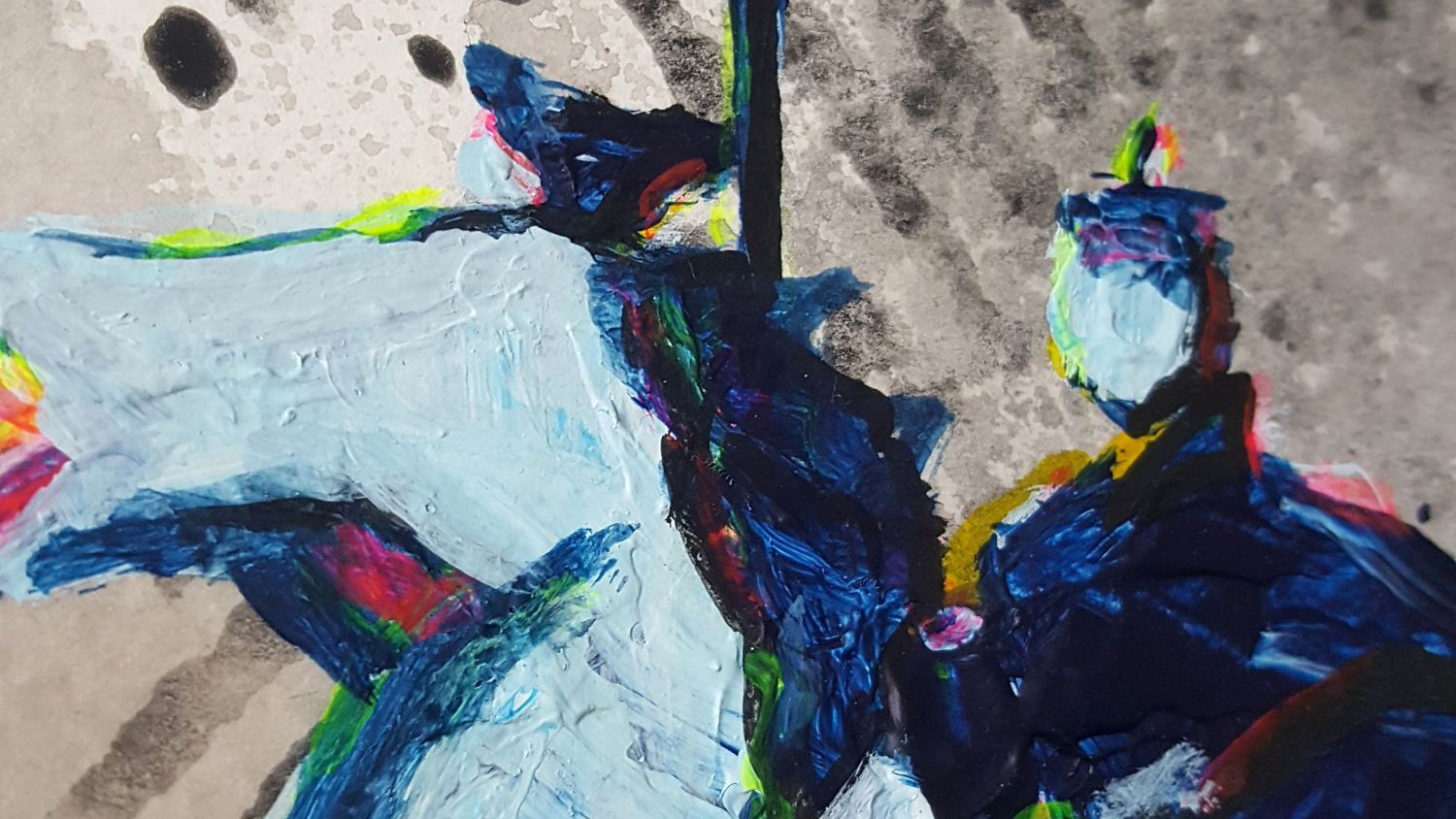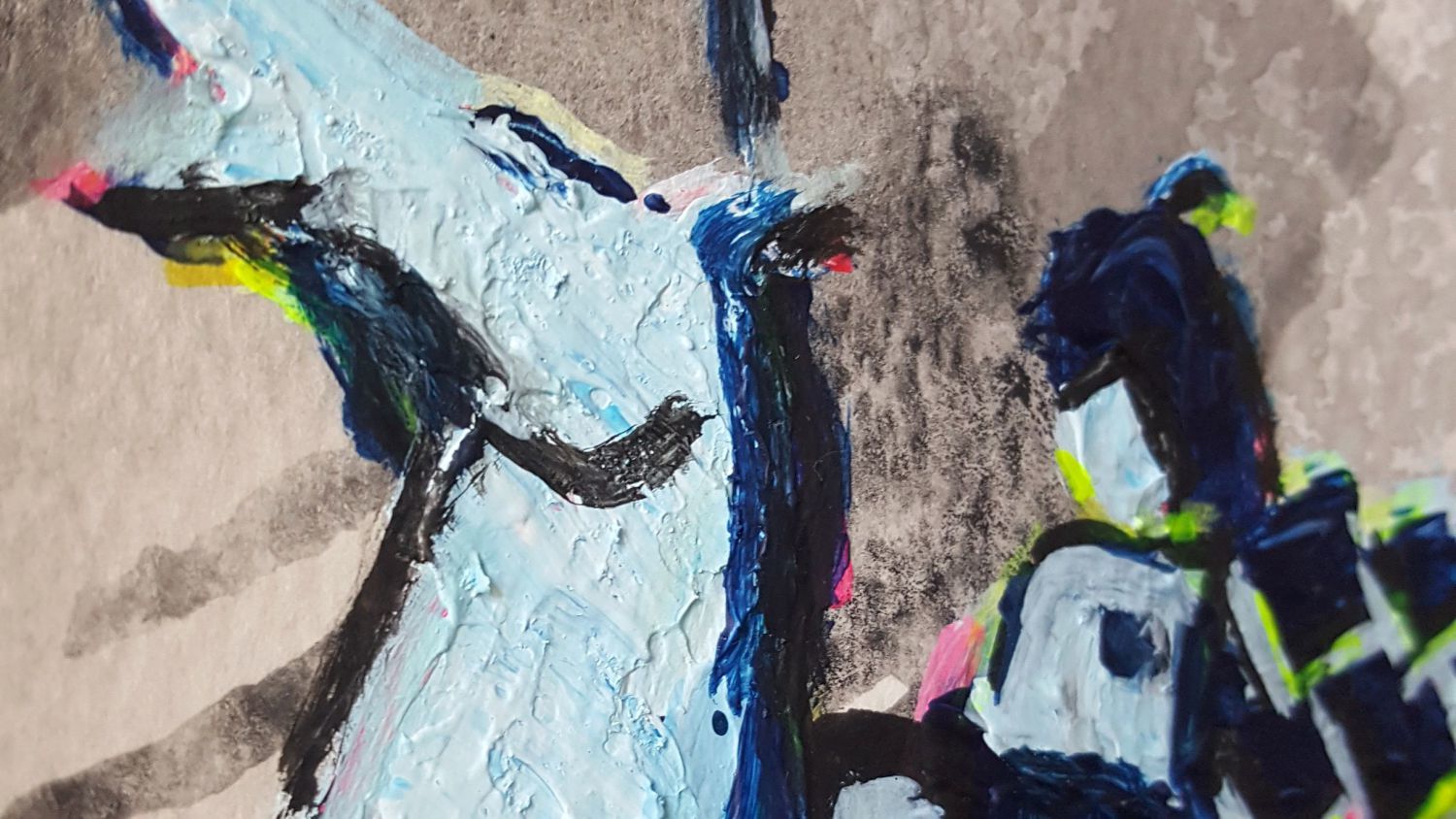 I made them in the colours of Qing Hua Ci (Chinese Blue and White porcelain), and gave it a pop of neon - just like how I used to paint my pop art.
I was so happy with these warriors, I actually hung them up in our dining area (a.k.a my art studio) so I could look at them while I eat my meals. But! I failed miserably trying to replicate this same style on bigger paper and canvas.
The Creative Turmoil
First up, the canvas did not take the inks very well because I watered them down so I could print them with the found objects. They dried a very dull and uninspiring grey.
The paper ones were better, but I didn't have enough acrylic paints with me, because I only brought mini (22ml) tubes over from Singapore. I also didn't have any texture mediums, and everything turned out translucent and lacking.
I struggled with this for 2 full days before I had the good sense to think of cabbing out to get art materials. But then, I couldn't buy every colour I fancied, or I'd have a problem lugging them back. So I had to be picky. Very picky.
And the odd thing was, I went to bed extra stressed, because the Open Studio was just 3 days away. And all I had were four postcard-sized warriors on horseback. It was a bad night. Very, very bad. I actually video-called my friend to freak out and Bryant thought I was going absolutely bonkers.
But... when I woke up the next day, I knew the exact colours I had to buy - Prussian Blue (my favourite colour), Teal, Salmon, and White. Which is strange, because I have never used Teal nor Salmon ever. Not in the last 5 years that I was painting. They just didn't exist in my colour palette.
And I knew I was to use the Yellow and Gold that I had brought. It was so clear in my head, I didn't even have to make a colour swatch for it with my pastels. I just typed them into my phone and took a cab straight to Beijing's International Art Material Center and came back with the paints just in time for lunch.
Here's me gleefully experimenting with the new colours I bought:
Once I had the paints, the knives, and the texture paste, everything flowed.
I made 12 backgrounds and completed 7 paintings within 1.5 days, and Bryant and I came up with the showcase idea in-between waiting for layers to dry. It was crazy and amazing at the same time.
The result was a series of expressive Shan Shui (Chinese Landscape) paintings made with heavy-texture acrylic paints and inks. Some had little figures in them, some were purely landscape. Each one had their own atmosphere, and their own little story.
Here's a timelapse of the magic happening:
Some of the paintings actually took less than 30 minutes to complete. Even I was surprised. I only had to let them dry out overnight and touch up some of the minor details the next morning - the morning of the Open Studios day.
The Finished Works
All in all, I completed 8 paintings while in Beijing, 5 on paper, and 3 on canvas. One of them - 'Mountain Stories' was made during the live-painting / live-music showcase at the Open Studios.
Here are some selected works on paper: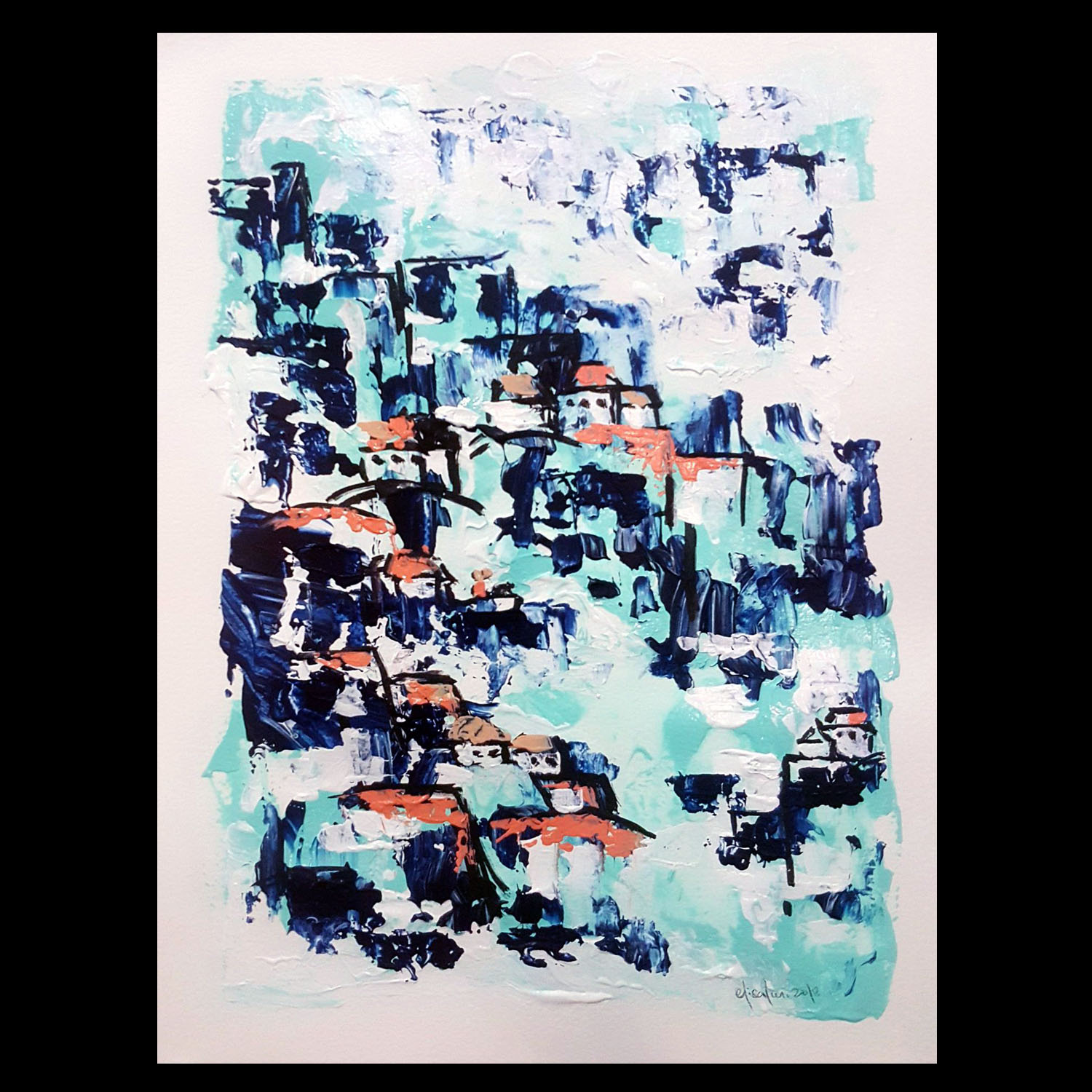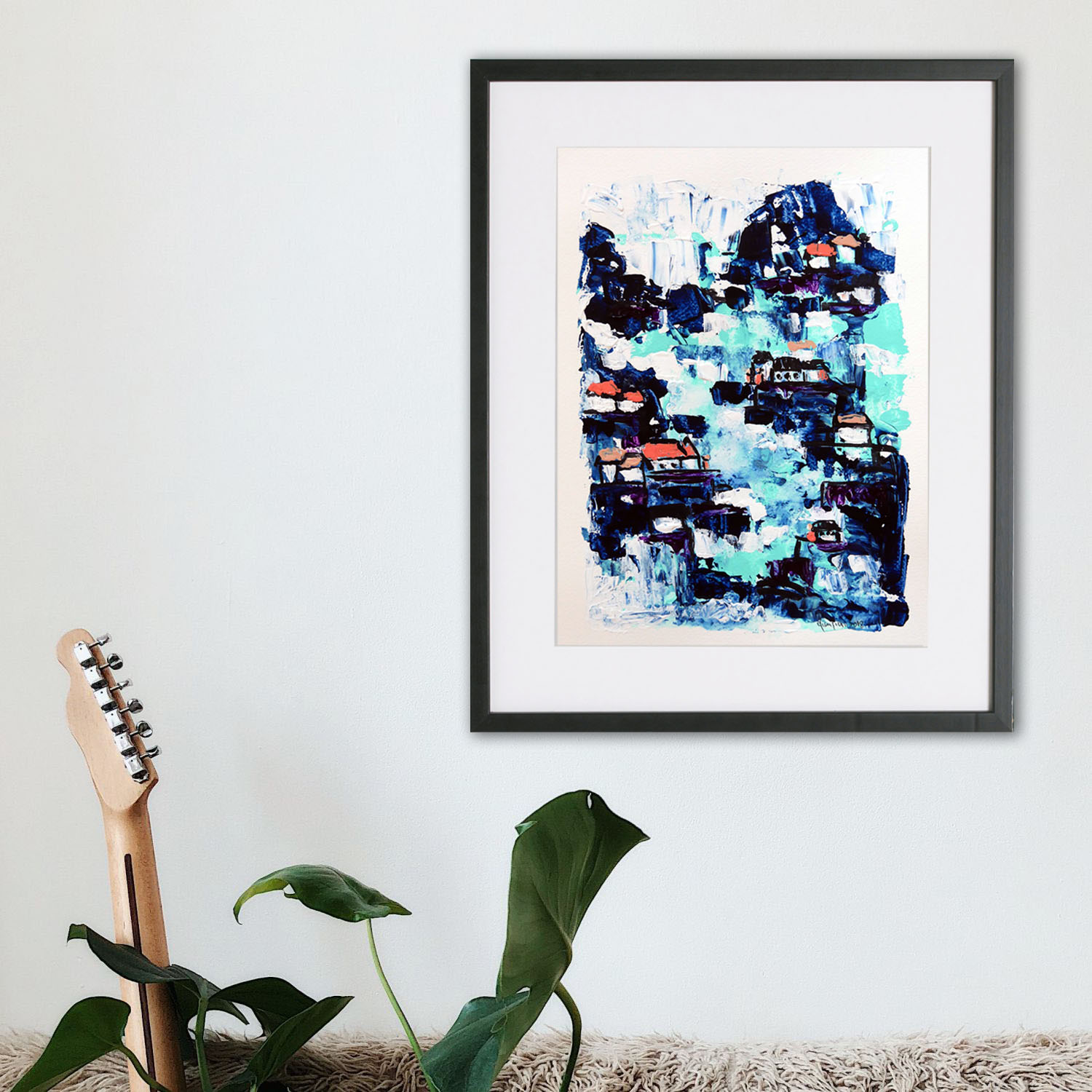 Size: 40 cm (H) x 30 cm (W) | 16 in (H) x 12 in (W)
These are the works on canvas:
Size: 50 cm (H) x 40 cm (W) | 20 in (H) x 16 in (W)
Thank you, Beijing!
So, something completely unexpected happened in Beijing.
During the Open Studios, people actually started approaching me asking if they could buy the paintings. Of course I said yes, but almost no one had enough cash (Beijing runs on AliPay and WeChat Pay), so I told them they could pay any amount they wanted.
My first buyer Ken actually got his friend to drive 10 minutes to the nearest ATM to get cash. Sue came back the next day with cash for me. And Juliet told me she had to have a painting because she was filled with so much happiness watching our showcase, it made her emotional.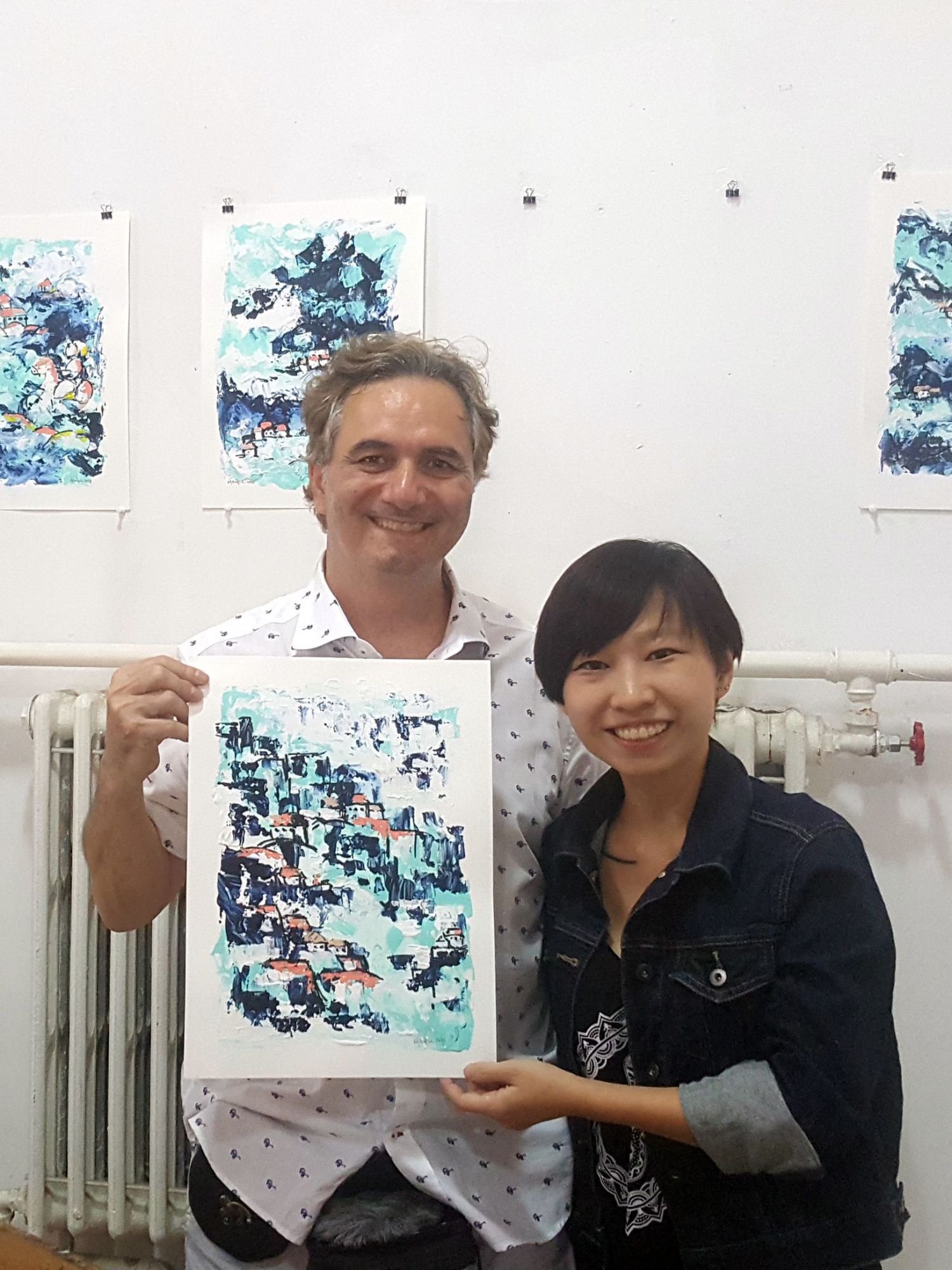 And Marina and Joesie actually loved the warriors so much, they fought over who gets ownership of the set.
What an experience!
Beijing has been too inspiring and too kind. I really can't wait to go back again. ( :
Click here to check out available works.
Store Update!
edit: i added more works in the web store because the series was selling fast.
Here are the new pieces:
There are works on paper, canvas, and the pieces on paper come in a new in-between size too: 50 cm (H) x 40 cm (W) | 20 in (H) x 16 in (W).
To Commission...
Yes, I am taking commissions for works in this style.
If you can't find something you like in the web store, or if you have a specific size you want an Orient-painting to be, please drop me an email on my contact page. We can work something out. (: