Exhibition: Tan Tsze Chor Art Awards, 14th to 17th Dec 2018
My painting 'Home Town Bliss' was selected for the Dr. Tan Tsze Chor Art Awards Exhibition! 🎉🎊
The reception last night was packed!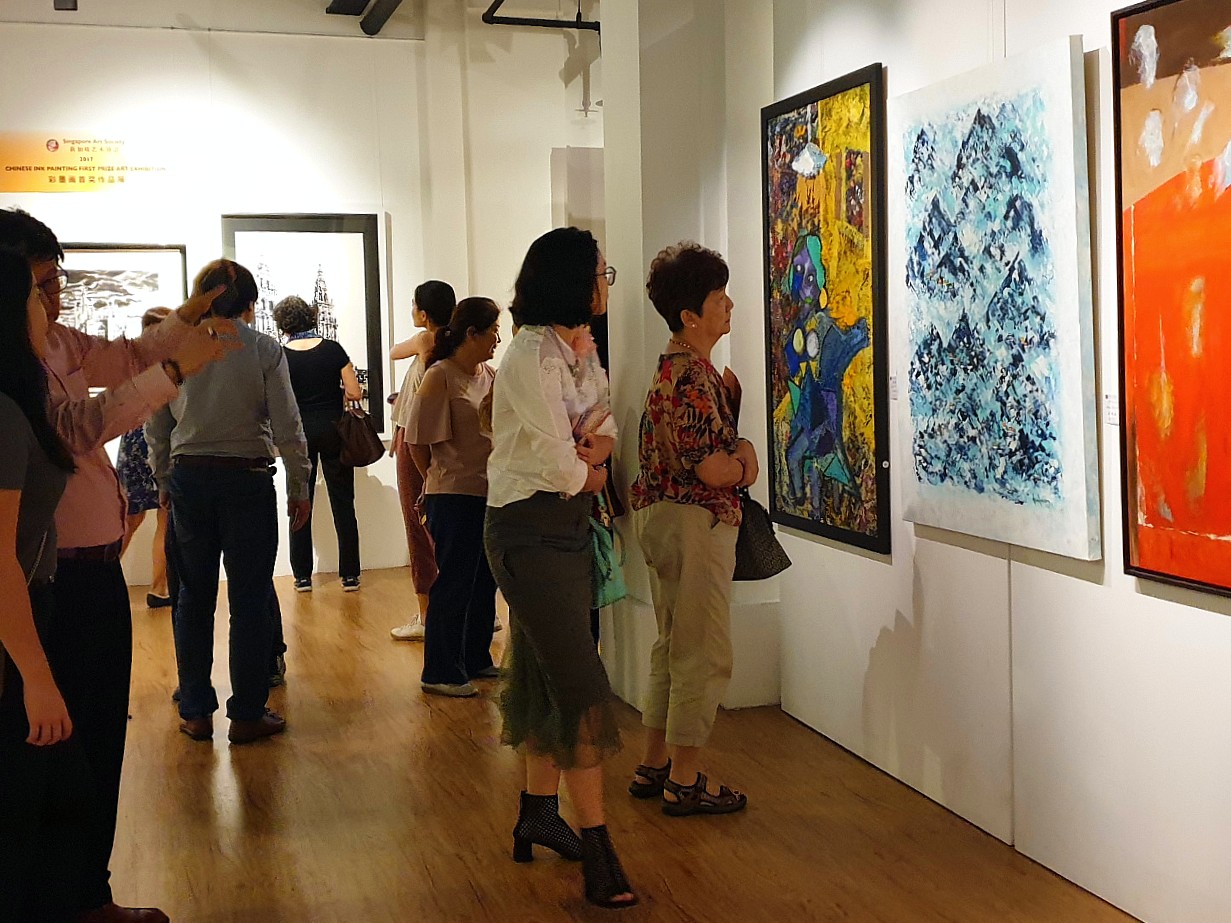 Very, very honoured and humbled to be selected to show my work beside paintings by veteran painters. Really respect all of them for dedicating decades into their craft! 😊 'Home Town Bliss' will be on view at The Arts House today til Monday (17th Dec 2019), 11am to 7pm.

Do pop by check out the works of the other selected artists. Some of them have been painting for decades! 😯 There's chinese ink, chinese calligraphy and western art. Lots to look at!

Special thanks to Singapore Art Society for coordinating this! 👏👏👏