Custom Guitar: Girl on the Moon
Ended 2017 with doing a custom paint job for this guitar.
Jin An is a local singer-songwriter.
She approached me to custom her new guitar and we started brainstorming on what the image would be.
Recently, she shared on a radio interview that her creative process takes her far away - as if to outer space, where she can be fully immersed in the solitude of her music-making process. I thought this imagery was very pretty and decided to depict her in a spacesuit, playing a guitar on the moon.
She requested for an Earth on the guitar too, saying that when she holds the guitar, it will be the part nearest to her heart. It will symbolise that she's got a special place in her heart for her home.
Painting on a Guitar
This was seriously nerve-wracking. First up, it is someone's precious guitar. And then, also cos wood is really really hard to work with.
It's unforgiving and super unpredictable. When paint touches wood, wood sucks it all up. No undo's. No do-overs. And paint follows the wood grain, not the brush.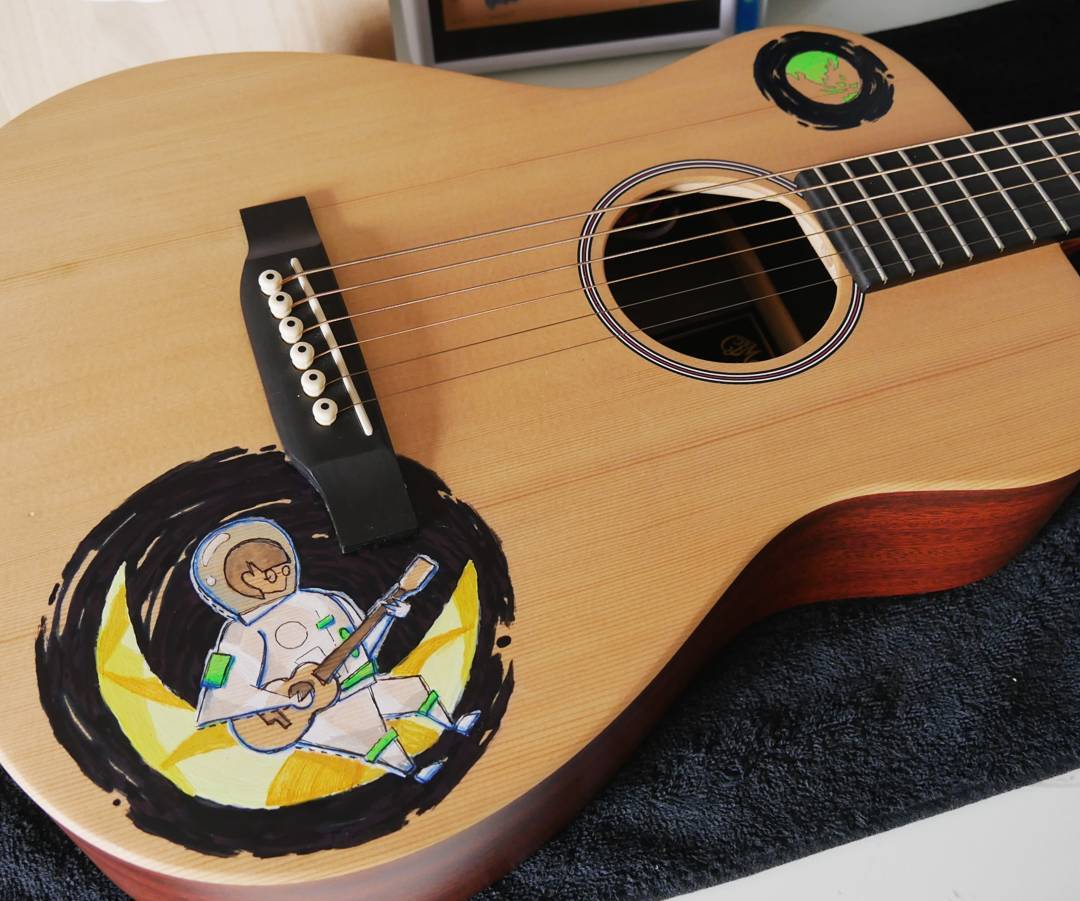 Since she might perform with this guitar, I gave it some flair with fluorescent paints. You can see it glow at the end of the time-lapse video.
Music for this video is made by the girl on the moon herself. It's a variation of Twinkle Twinkle Little Stars. Do you hear it?
The Finished Guitar
Done and delivered!
Here's what Jin An has to say:
"It's very nice! And it looks like me! I like the idea of the swirly space background too. It's like wormholes, connecting the two most important things in my life - music and home."
Update!
(2018-01-31): The custom guitar is on a magazine!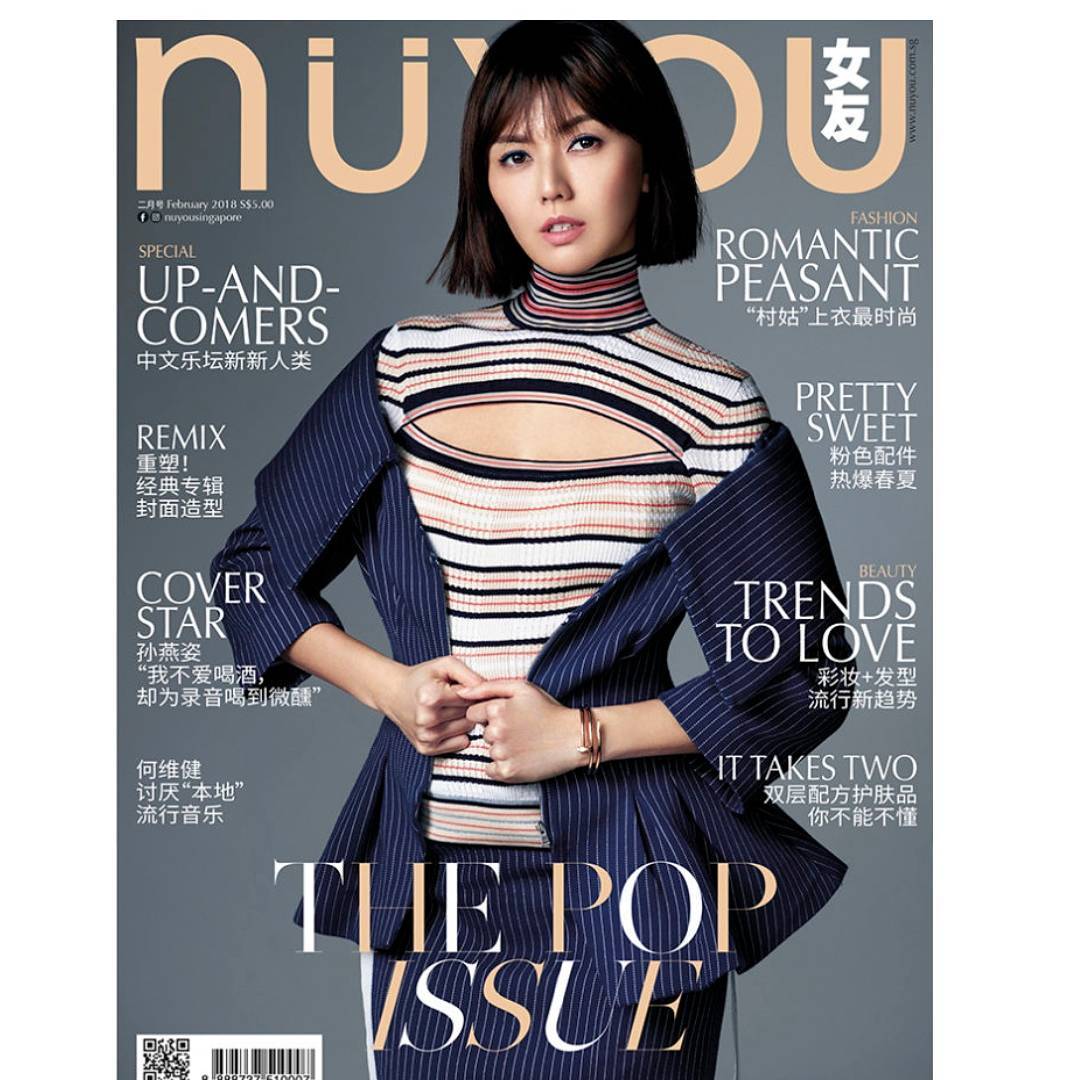 Woohoo! Riding on the hard hard work of Jin An, I get to see my art in a magazine! NuYou, Feb 2018.
To Commission...
If you would like to commission a custom piece on a guitar, a jacket or something else, drop me an email on my contact page. We'll work something out. (: