Commission: Portrait of Thing 1 and Thing 2
So this was what I was working on right before Xmas season... it's a commissioned portrait!
Eunice approached me to commission a portrait of her 2 kids - affectionately known as "Thing 1 and Thing 2". They're all grown-up now and she wants to capture their cuteness and innocence when they were younger.
The Prep Work & Process
I don't usually paint portraits, so this took quite a bit of prep work.
Lots of style references and planning.
I've never been one of those photo-realistic painters. Could have done this all in beige, but I find much more joy adding colours and flair to whatever I'm painting.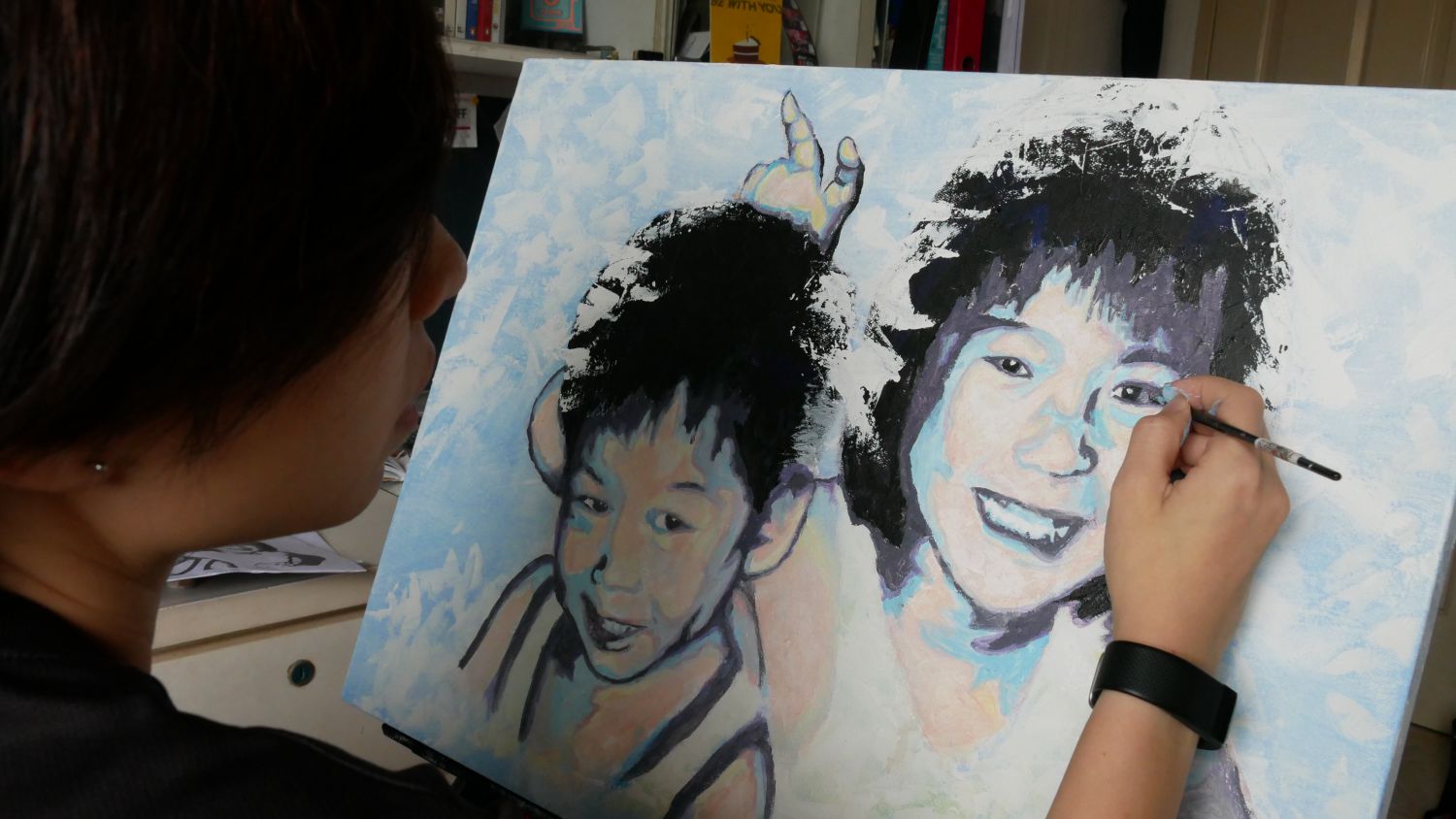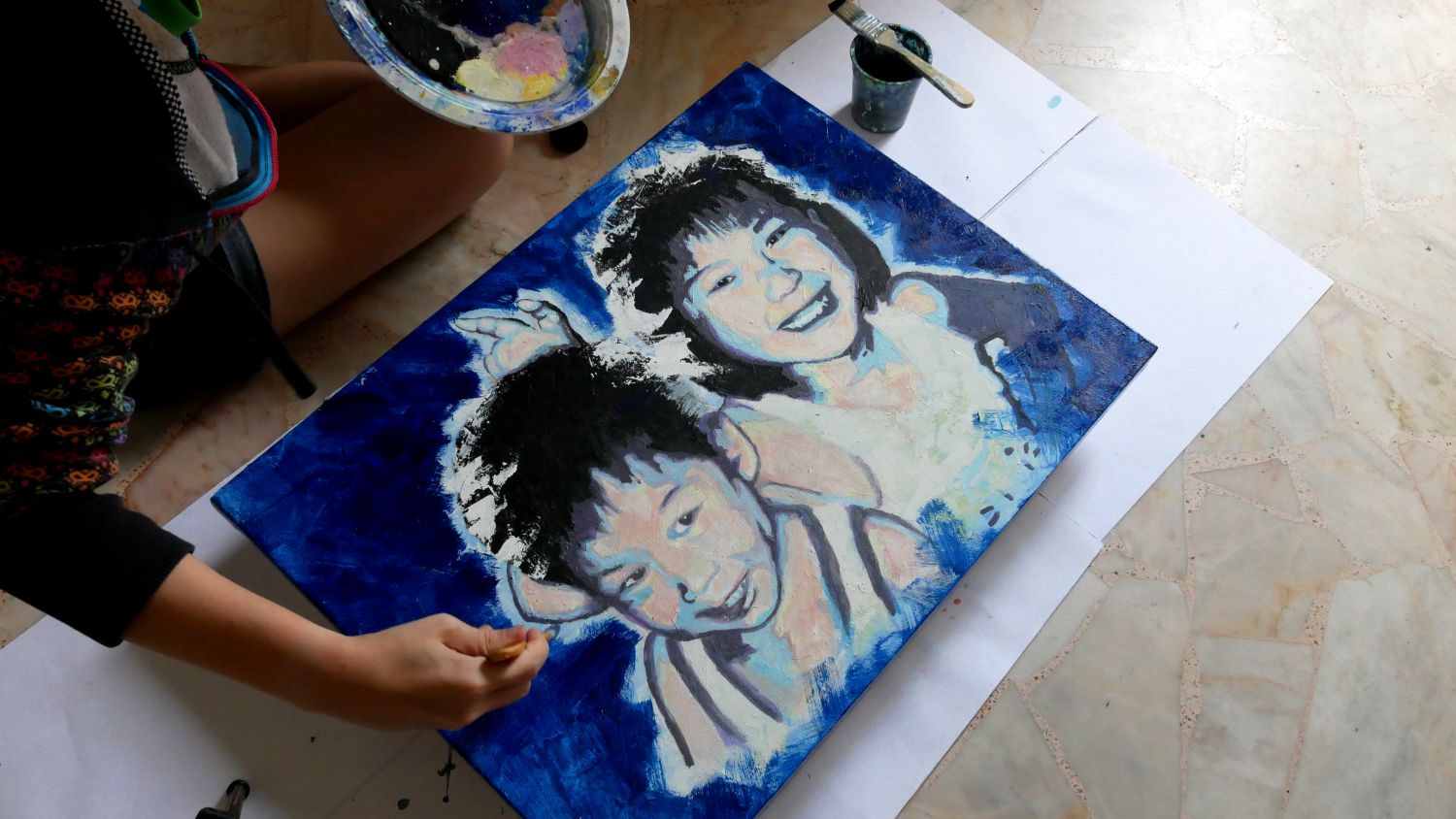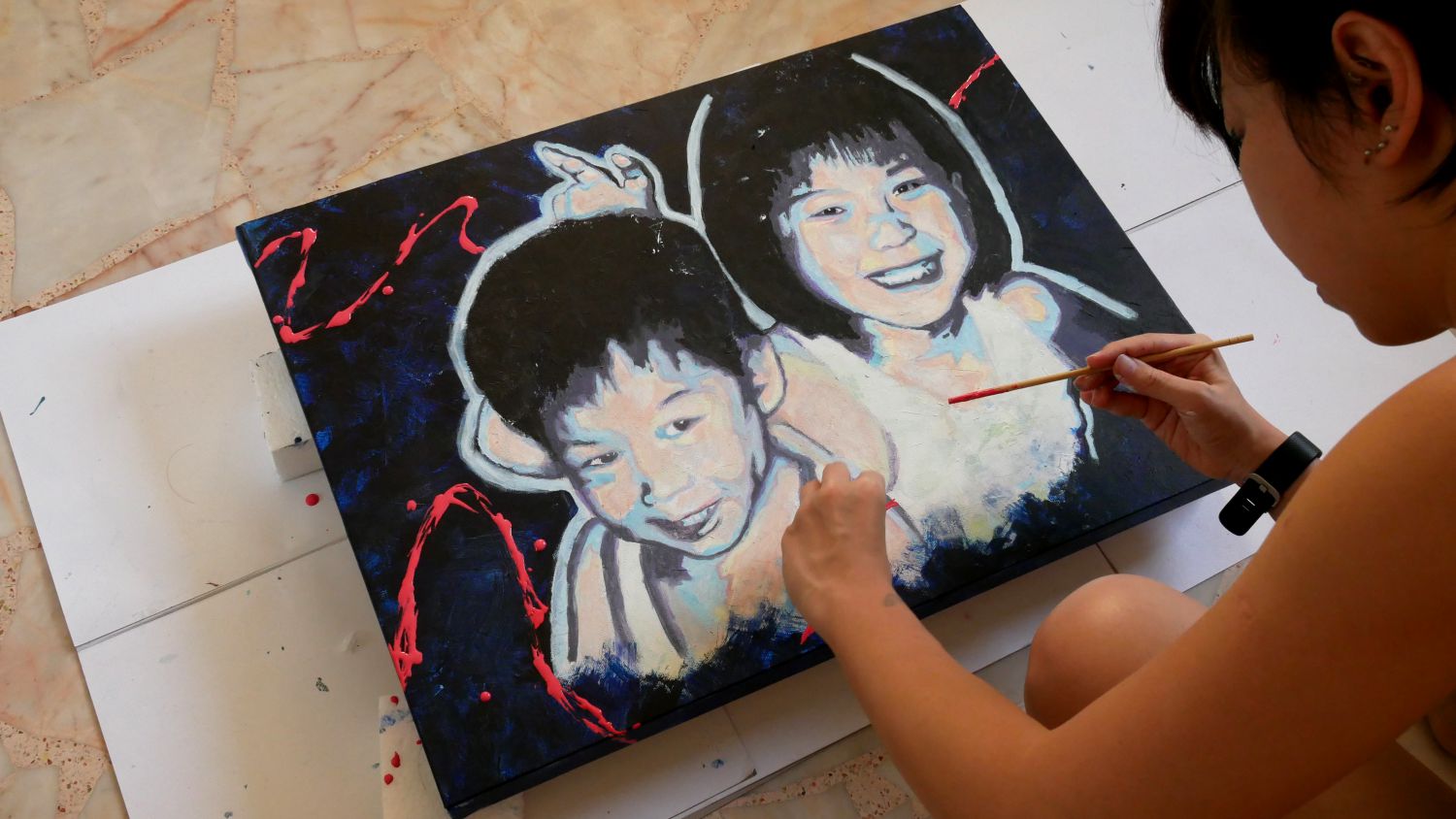 Tada!
I think the most fascinating part about a finished painting is in the details. Every brush stroke, knife mark and paint drip is where the painter left a little bit of herself. I've always been one of those weirdos who go so close to a painting that security comes over.
Here are a couple of close-ups: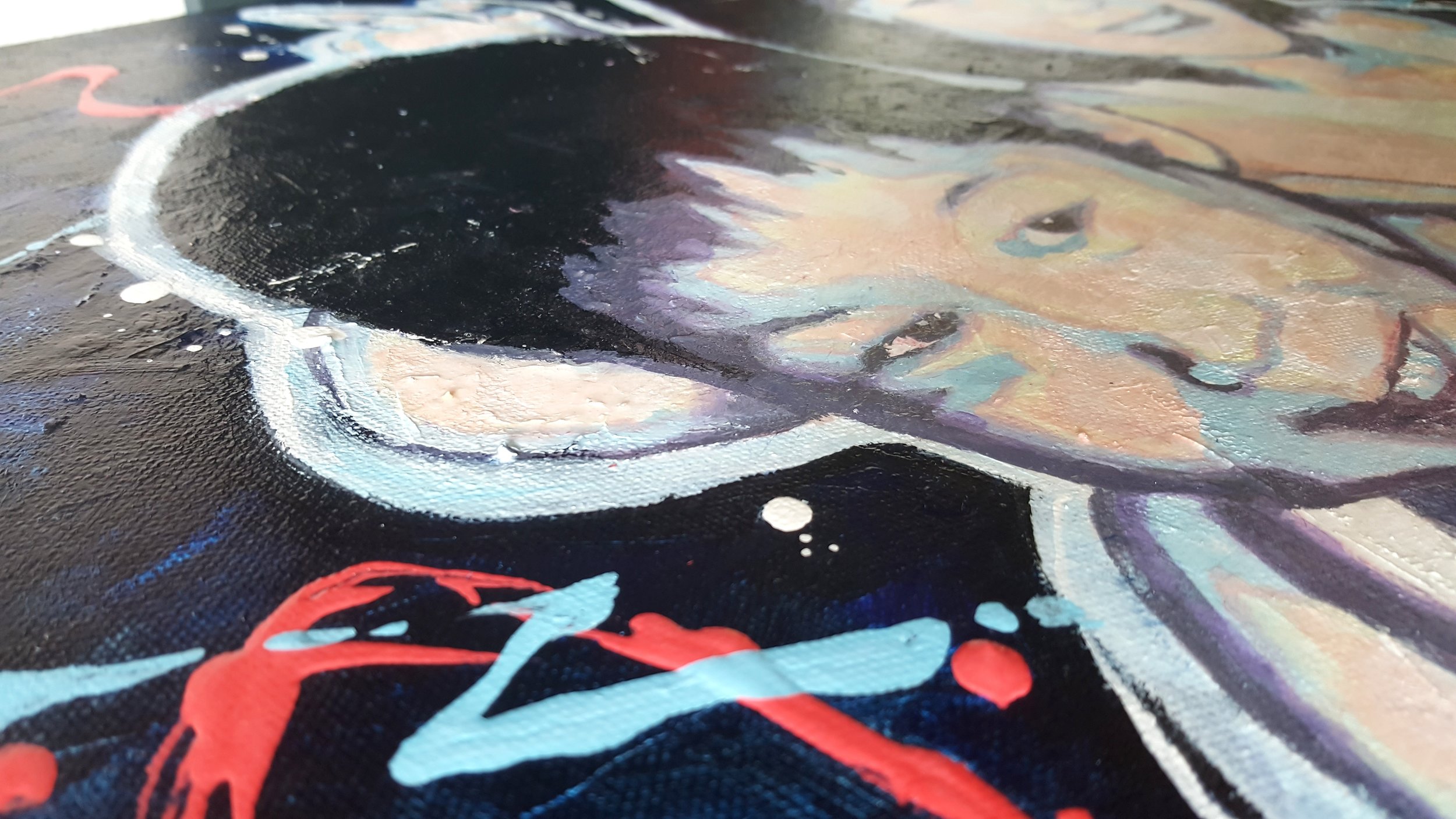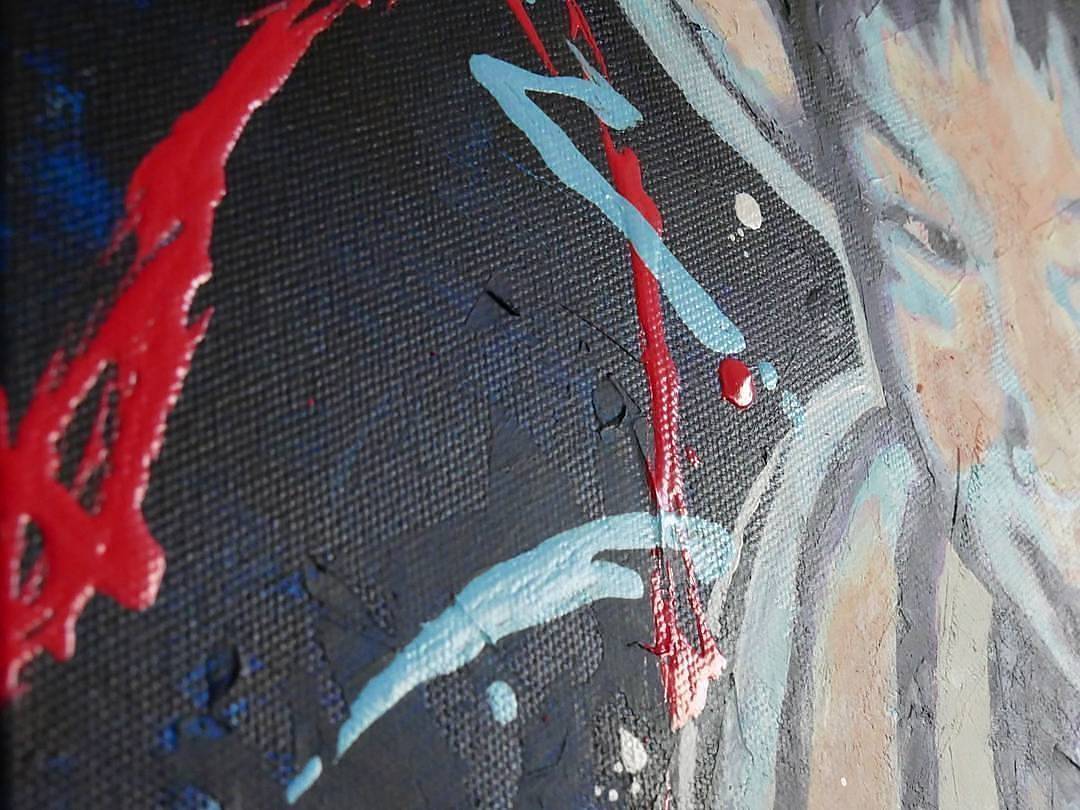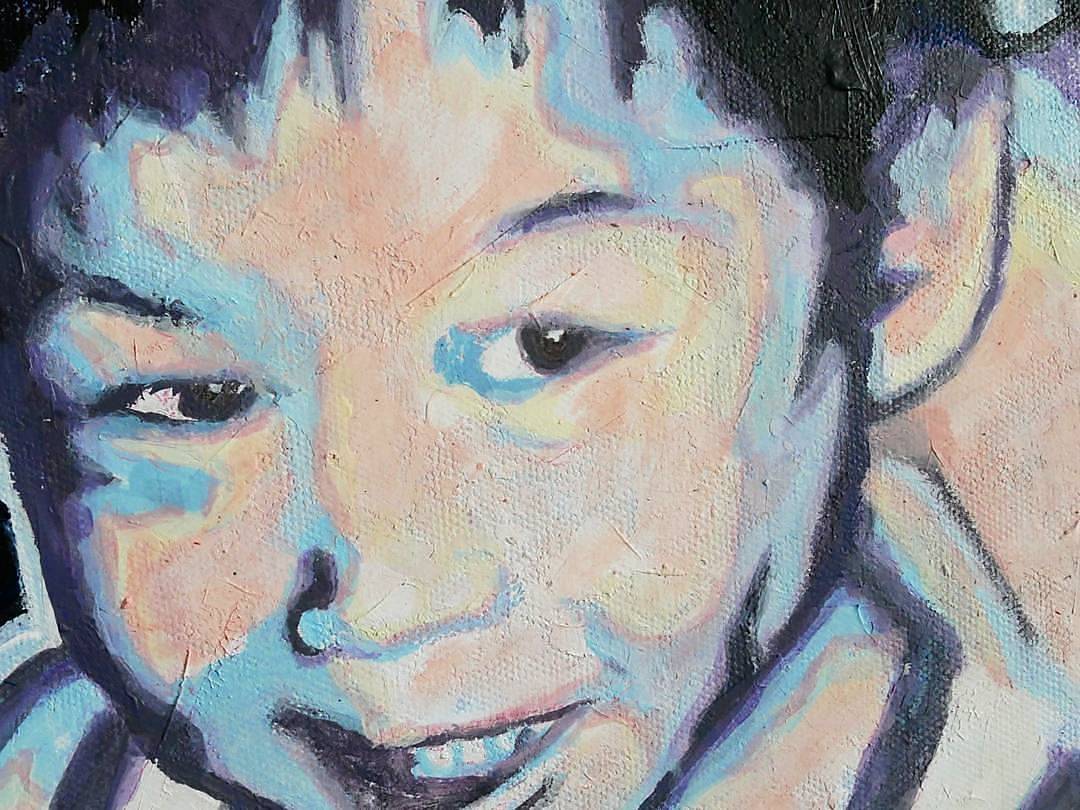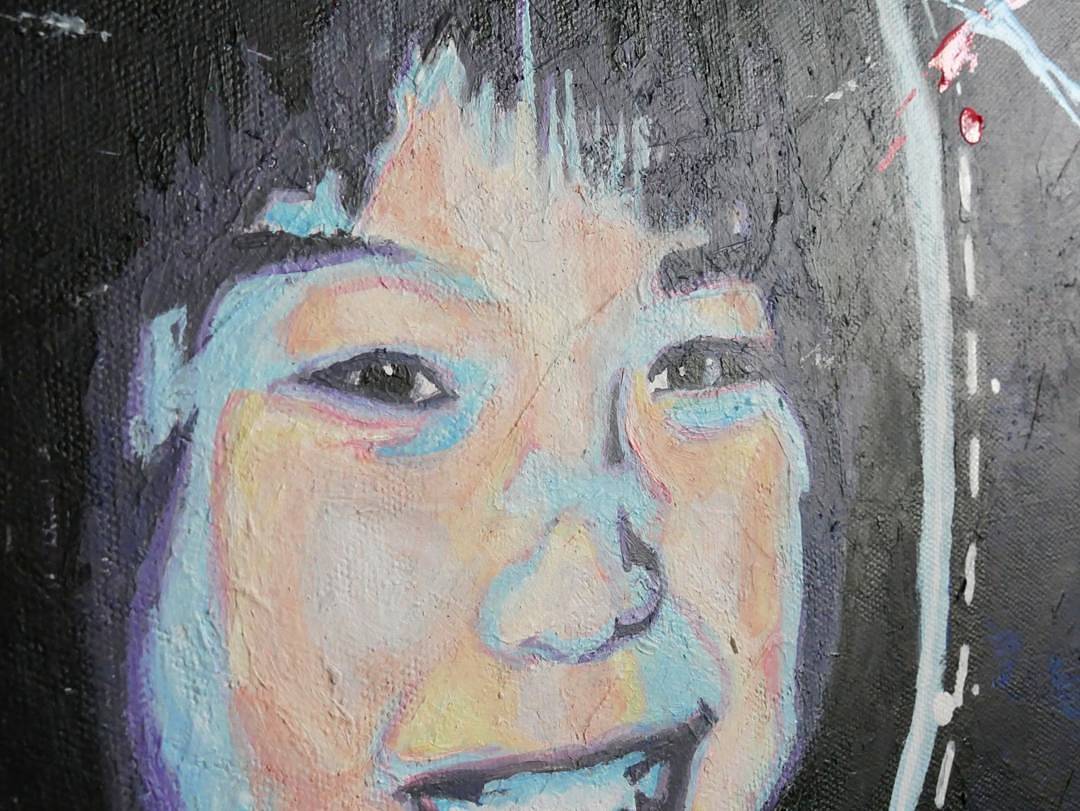 Closing Thoughts
This was a really hard commission to do, because it's so far out from what I'm used to doing. It's been 5-ish years of simplifying pop icons into shapes and playing with linework. But doing that with a portrait means losing the likeness. Had to massively improvise as I went along.
To be honest, this was a whole lot of anxiety and amazement seeing it take shape in my hands. And of course, a huge sense of fulfillment delivering it to a happy buyer.
Update!
(2018-02-12): Eunice sent a picture of the painting hanging in her home.
What Eunice has to say:
"Thanks! This painting is hanging between the bedrooms of my kids. You capture their smiles very well. Love the colours. It's very meaningful to us!"
To Commission...
I take portrait commissions on a case-by-case basis. Drop me an email on my contact page, if you're interested.