Commission: Colours of Love
Started 2018 with this challenging commisssion. It was a long vertical rectangle piece, 3 times higher than it was wide. Took me awhile to figure out the composition, and much longer to get this colour study out.

Ara is a photographer & designer, with a beautiful Sri Lankan-Japanese family. He recently got his new home and wanted something special for it. We decided to do something meaningful to the fam, and chose animals related to both cultures.

The dimensions for the painting was specifically skinny and tall, and the colour scheme was already chosen. (It had to match the fabrics in the home, especially the cushions!) Not the usual dimensions or colours I work with, so it was kinda like trying to crack a hard puzzle.
All in all, a few days of work and a lot of good fun!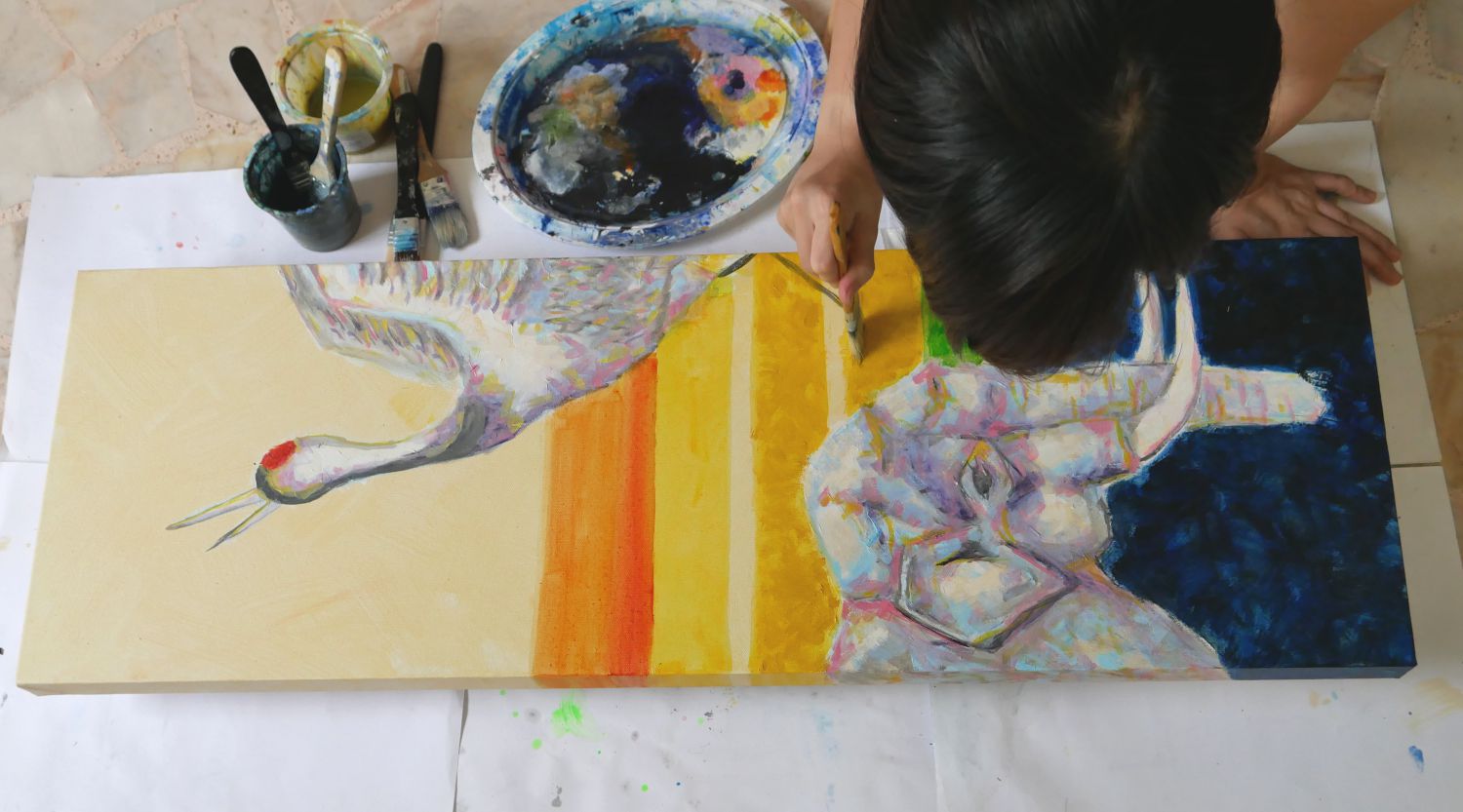 Being really generous with the layers and textures, and even giving it some bling with the gold paint. I think colours give paintings character. That's why I use so much of them.
The Finished Painting
'Colours of Love'. 36" x 12".
Made with texture paste, acrylic paints, metallic paints and some magic.

This is how it looks like hanging in its happy home!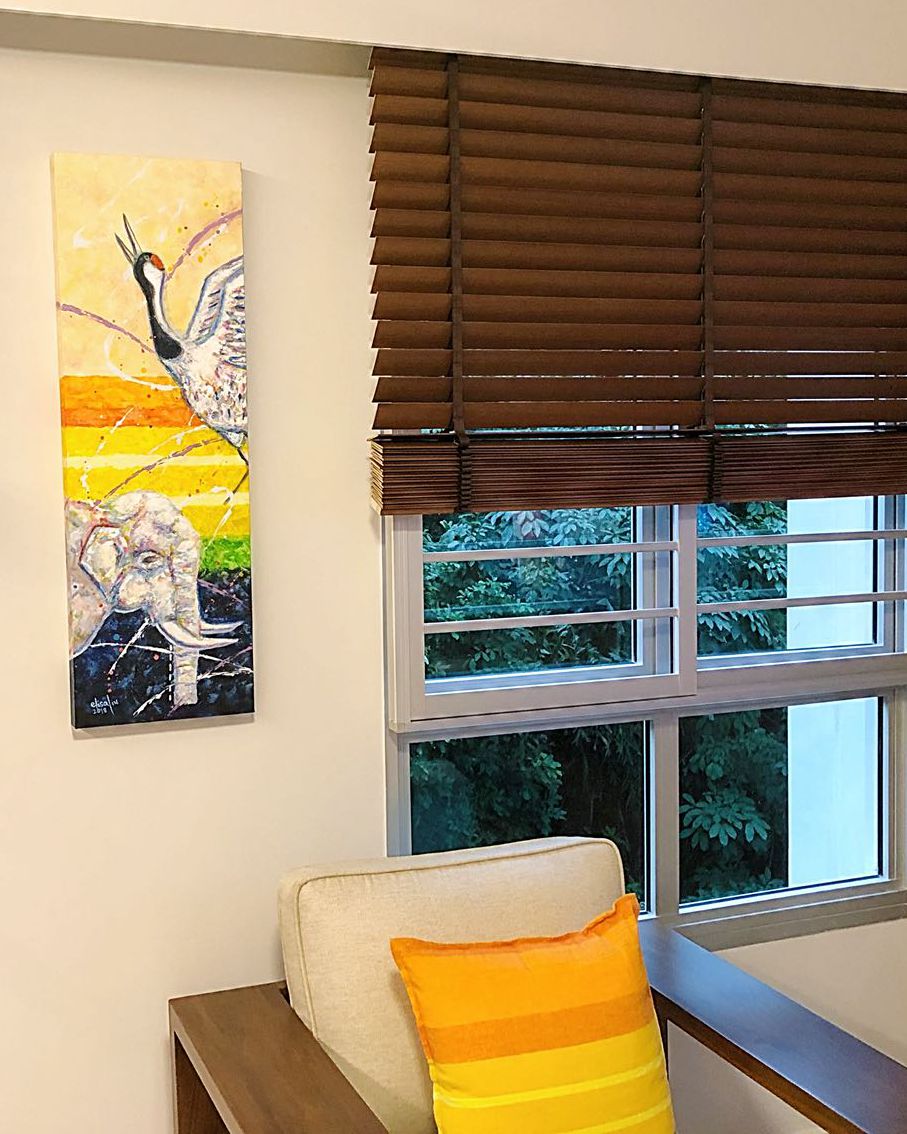 Psst... check out the cushions. They match the painting!
Here's what Ara has to say:
Looks great! Good job! It's perfect!
Update!
4th May 2018: My painting is in the cover photo of a Qanvast article about the home!
Read more about their thoughtfully designed home here.
To Commission...
If you're interested in commissioning me to paint your story, drop me a message on my contact page with your idea! I'll get in touch with you.