Art Residency: Beijing (May 2018) - Part 2 - Inter-disciplinary Showcase
The Art Residency in Beijing with Red Gate Gallery ended with an Open Studios session. It was amazing! There was a barbecue, beer and Bryant and I got to do an inter-disciplinary showcase! We combined art with music, and did two live-painting & live-improvisation sessions. The crowd loved it!
They packed the artist studio all the way to the 2nd floor, sat on the steps and gave us their fullest attention and support. What an experience!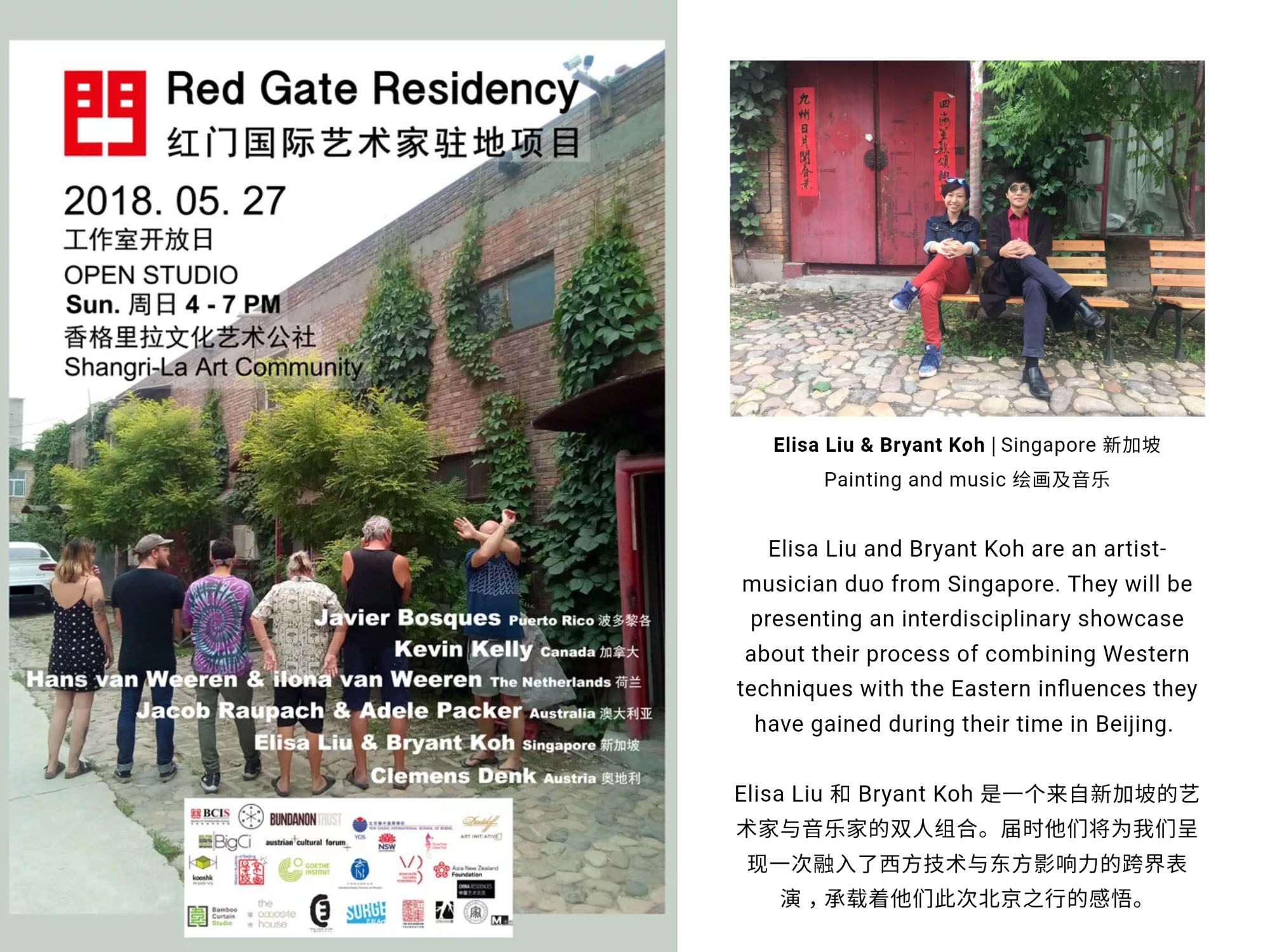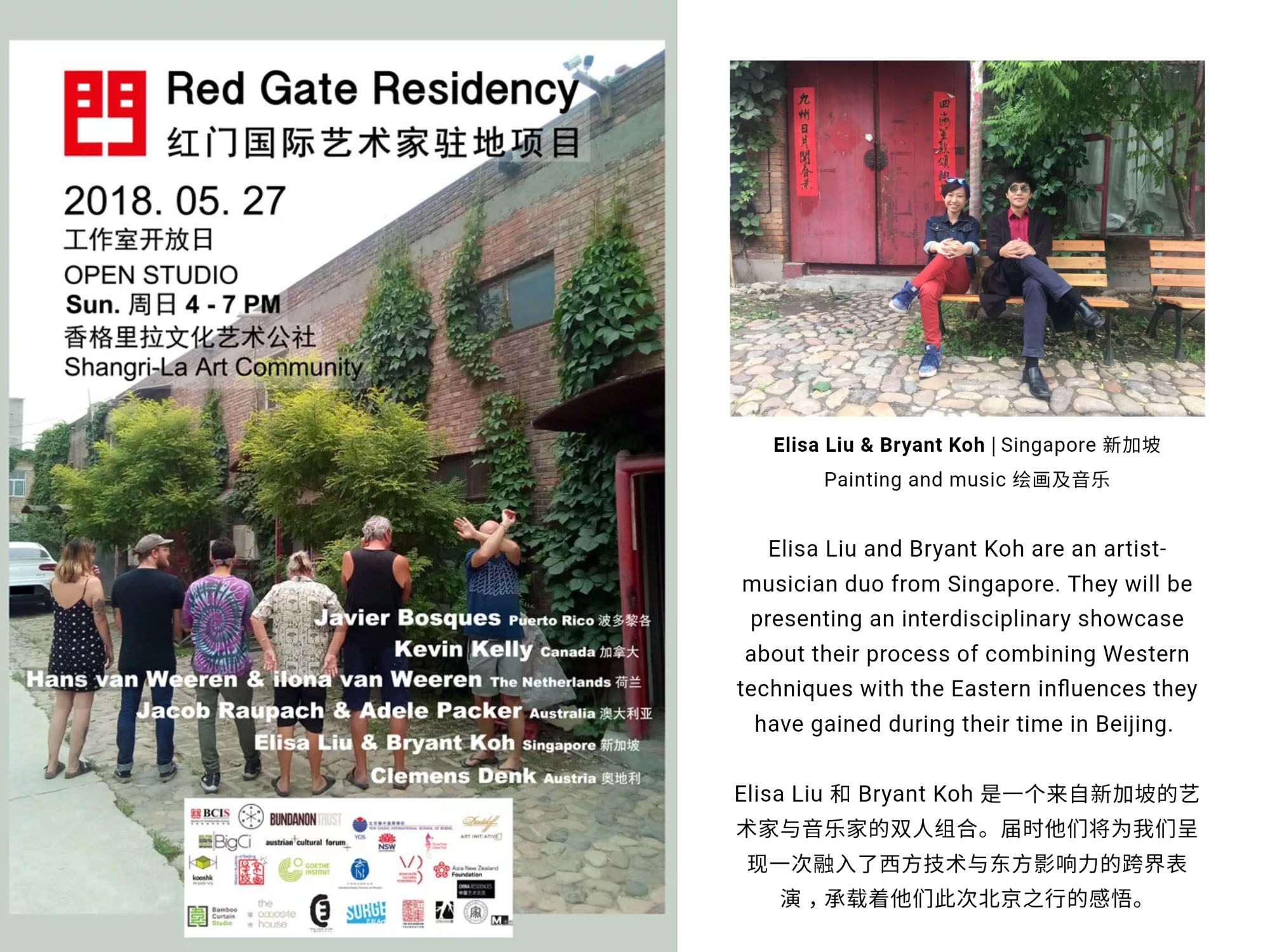 Deciding What to Paint & Play at the Showcase
So we chose to do a residency in China for a reason.
We wanted to go back to our roots. Both of us are Chinese Singaporeans, who grew up influenced by Western media and many other cultures, but we don't know a lot about Chinese culture. Growing up, we watched American TV, Hollywood movies and Japanese Anime. We read reddit, and Western news, and eat curries with our foods.
Even our art and music are western-influenced. Bryant is trained in Western classical music, and was influenced by European beatboxing, while I paint in an Expressionist-style with western mediums.
This residency in Beijing taught us a lot about Chinese culture, Chinese history and Chinese people. We went to the museums, the parks, and Beijing's music venues to load up on inspiration before deciding that we want to combine the Eastern influences with our Western art and music techniques.
Bryant took notes on his recorder, while I took pictures and made lots of sketches.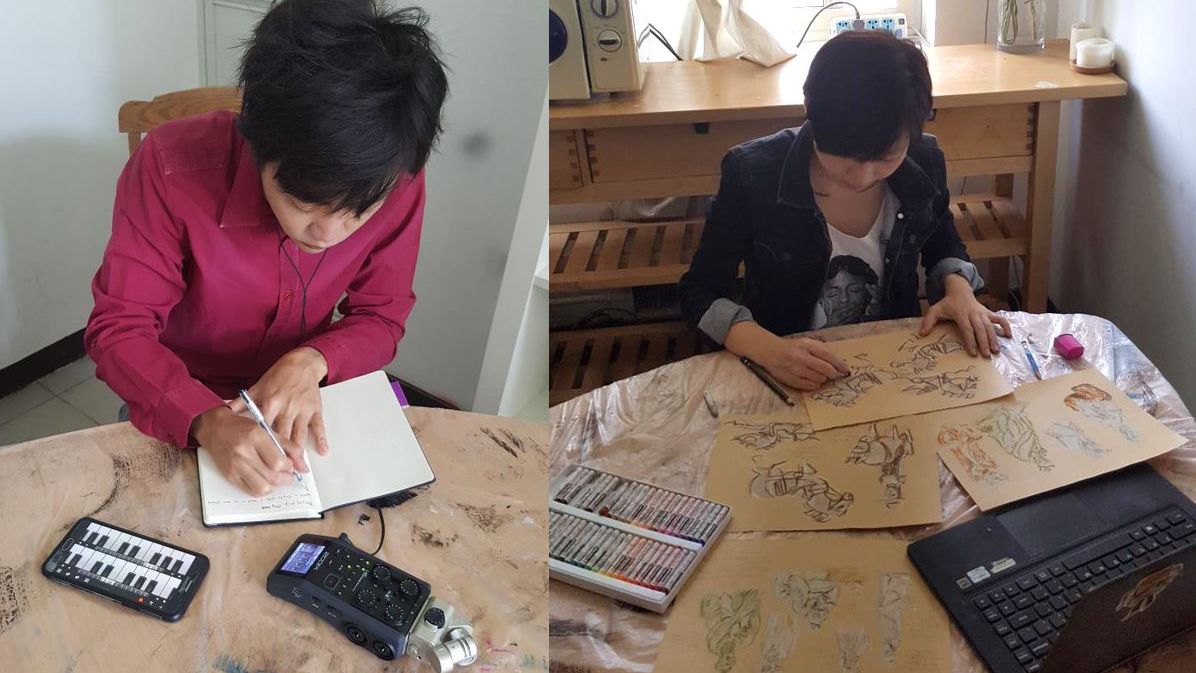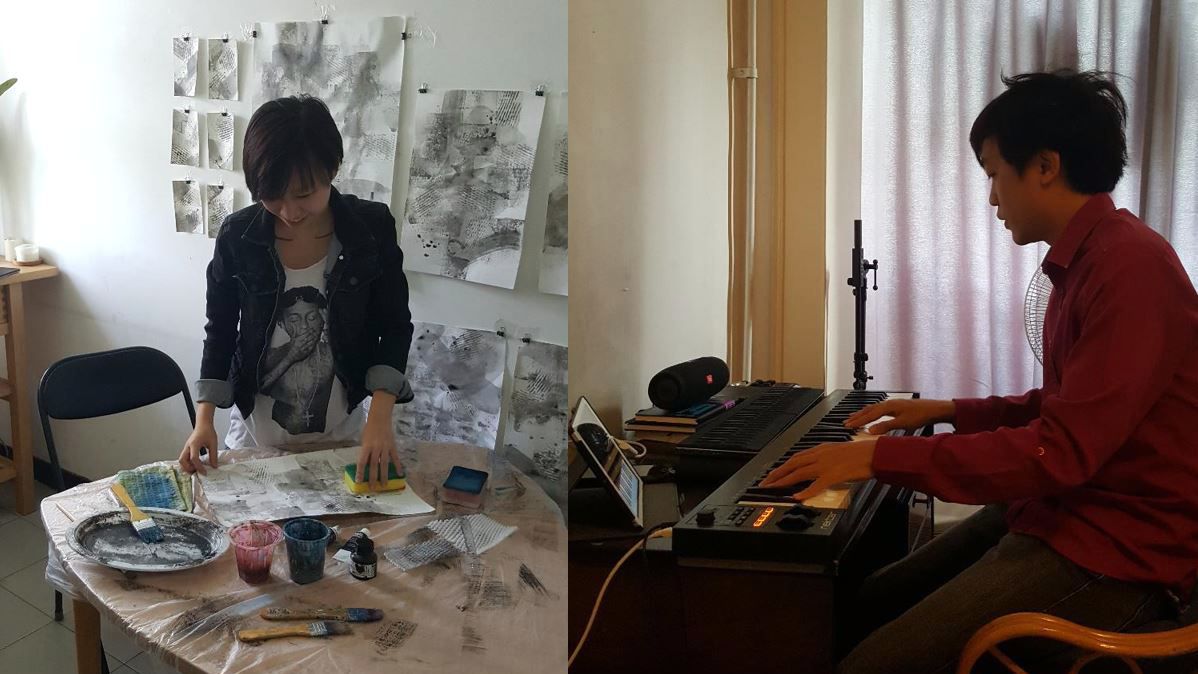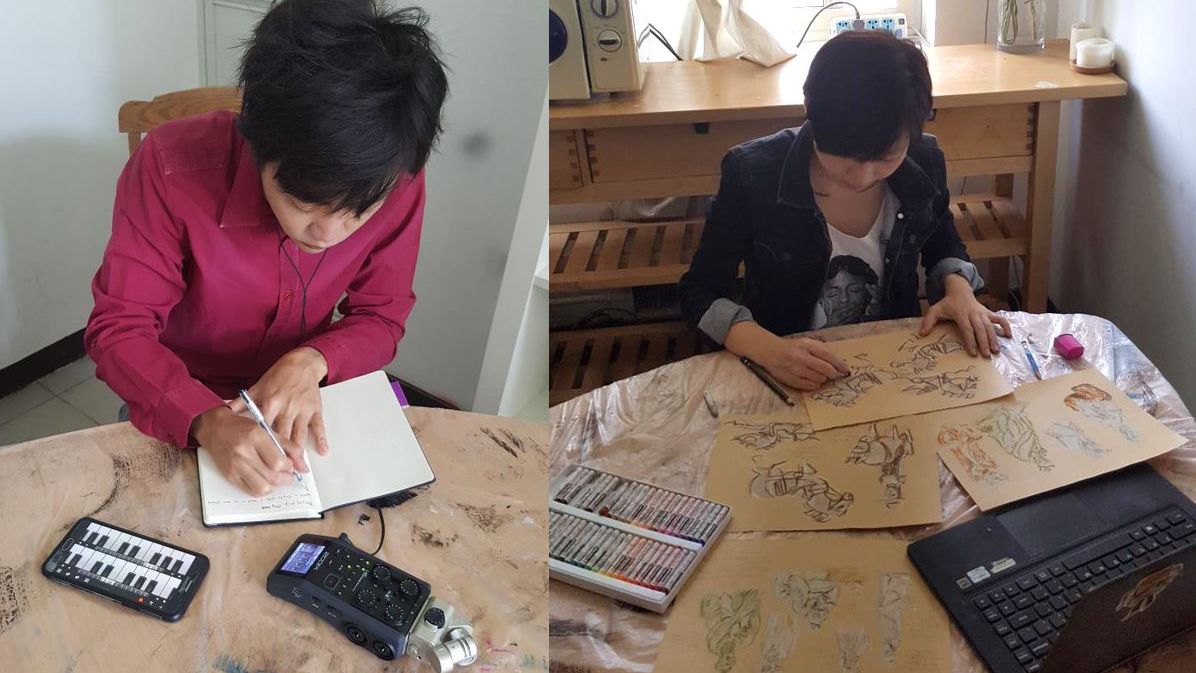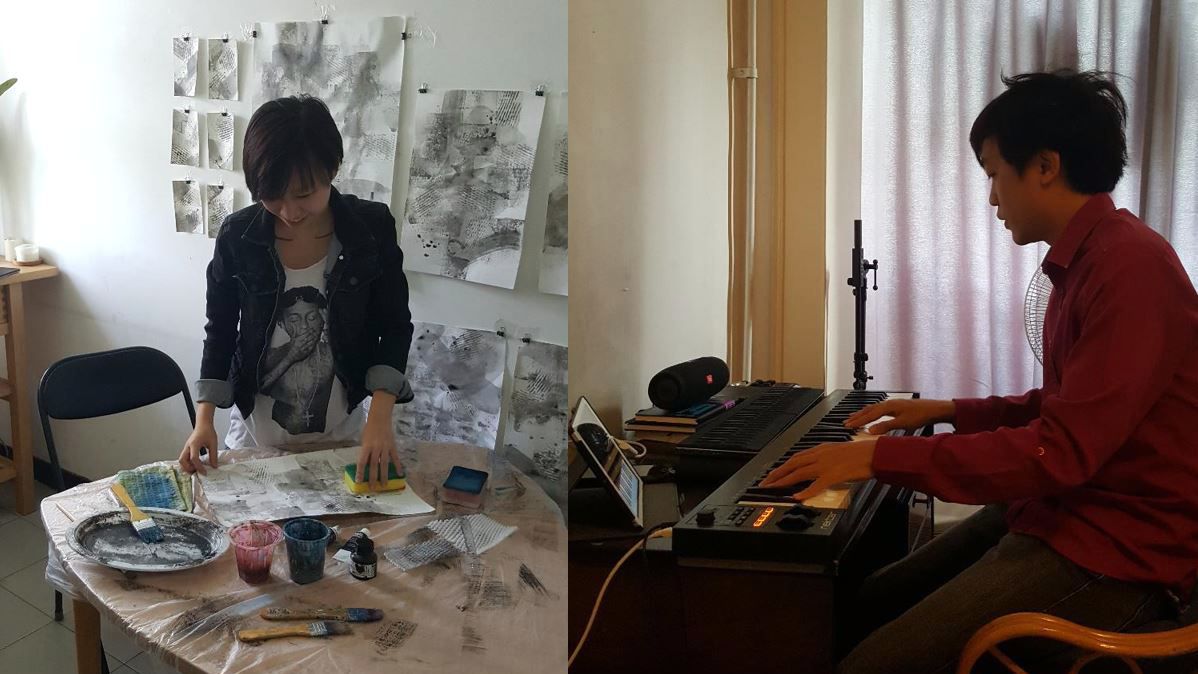 We spent 3 full days cooped up in the residency apartment at Tuanjiehu trying out different approaches. In the centre picture, you can see me experimenting with Chinese ink printing with found-objects.
Getting through the creative turmoil was hard. Beijing's summer air was affecting us. Maybe Singapore is too sterile... we had to work through puffy eyes, headaches and sore throats.
An inch-thick stack of discarded drafts (and Bryant hammering on the piano and harassing the neighbors for hours on end) later, we found our creative breakthrough.
The Outcome: A Contemporary Spin on Traditional Chinese Art & Music
Less than 24 hours to the showcase, Bryant came up with an original composition that incorporates Erhu (Chinese Fiddle) and Dizi (Chinese Flute) melodies with his piano and beatboxing, while I made:
a series of paintings and drawings in Qing Hua Ci (Chinese Porcelain) colours, and
a series of expressive Shan Shui (Chinese Landscape) paintings with heavy-texture acrylic paints and inks
Finally! We're ready for the Open Studios!
You can see a sample of our works in this video:
After the performance, people actually came up to us to talk to us about our works. A few of them even bought my paintings and took home my drawings. (: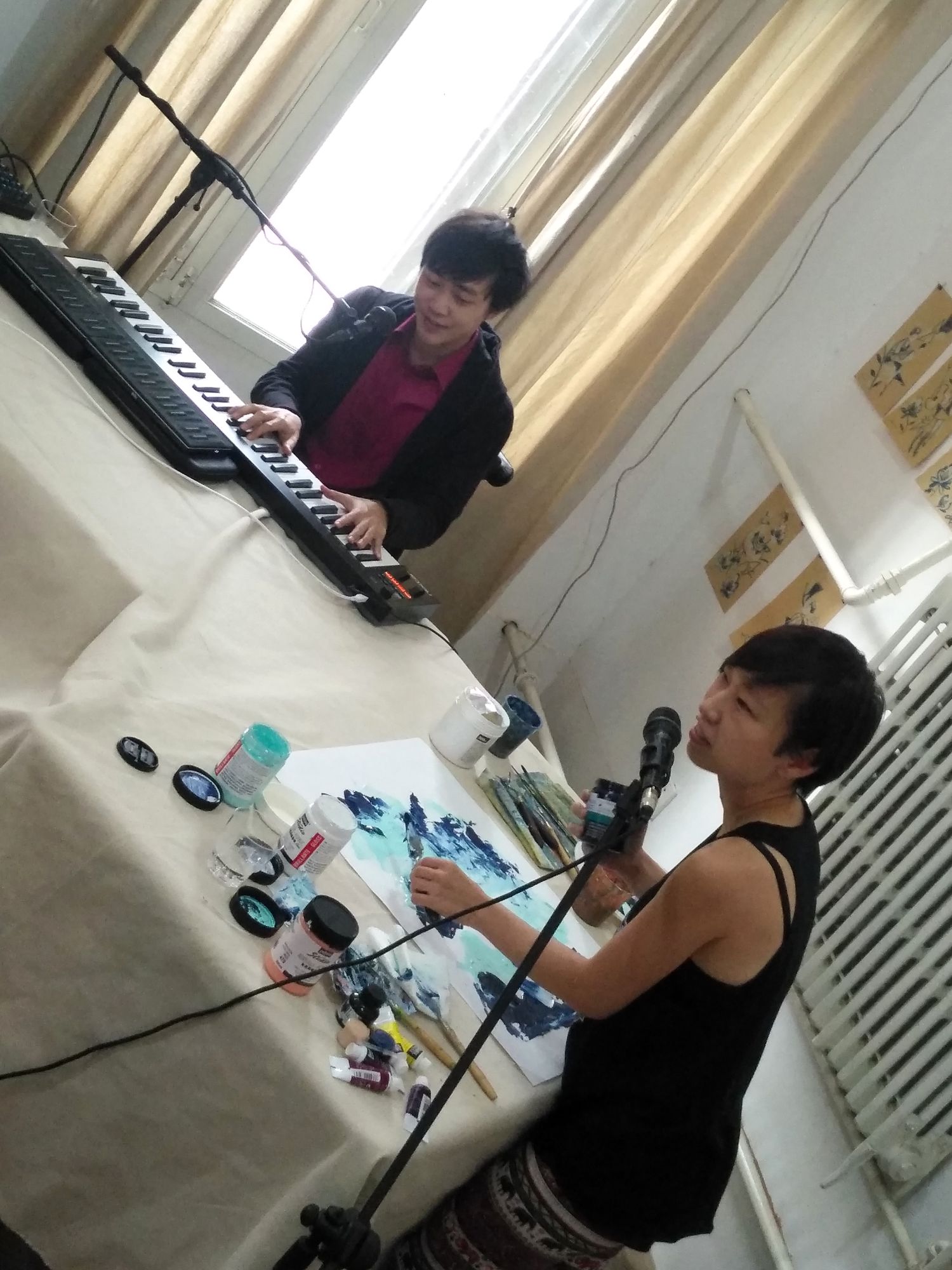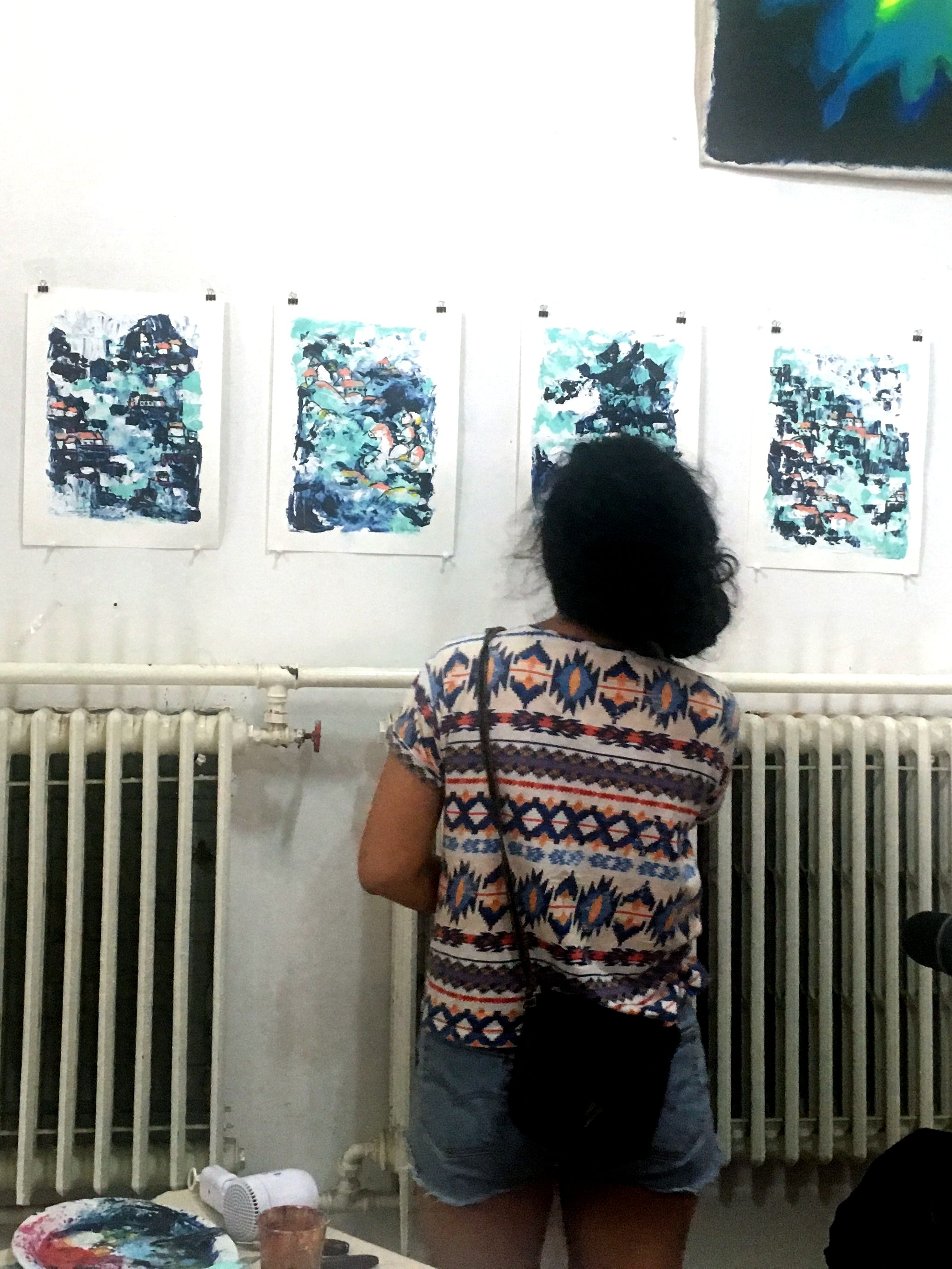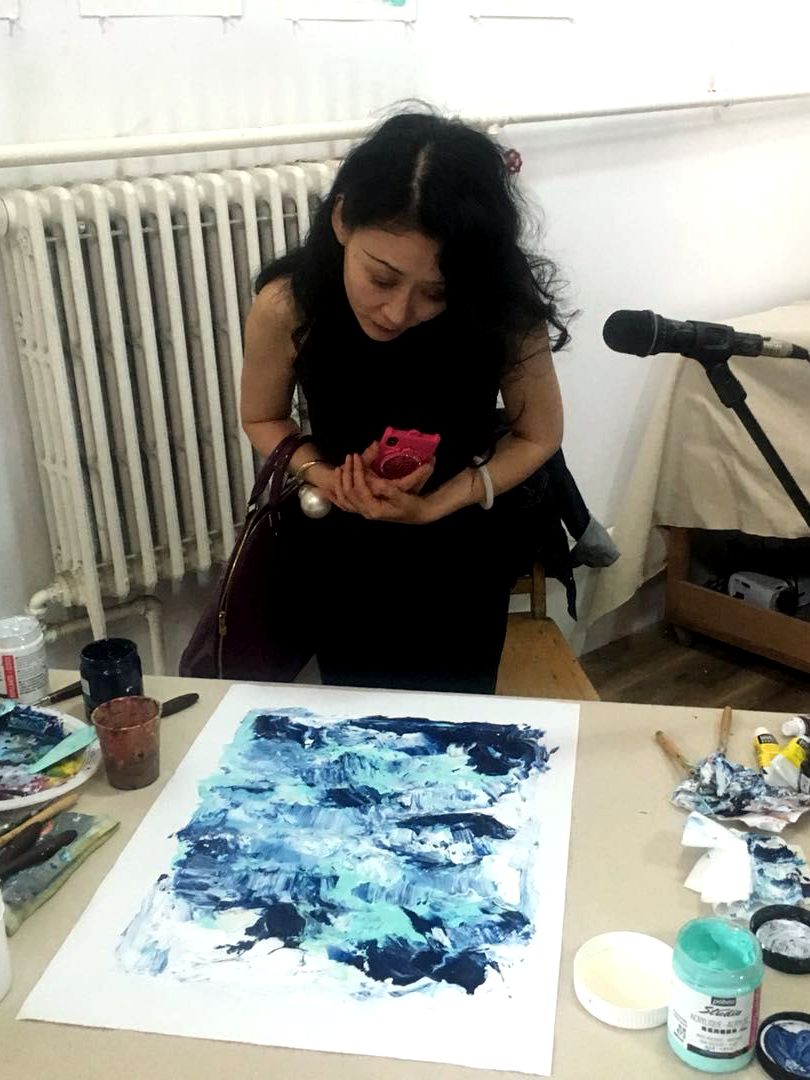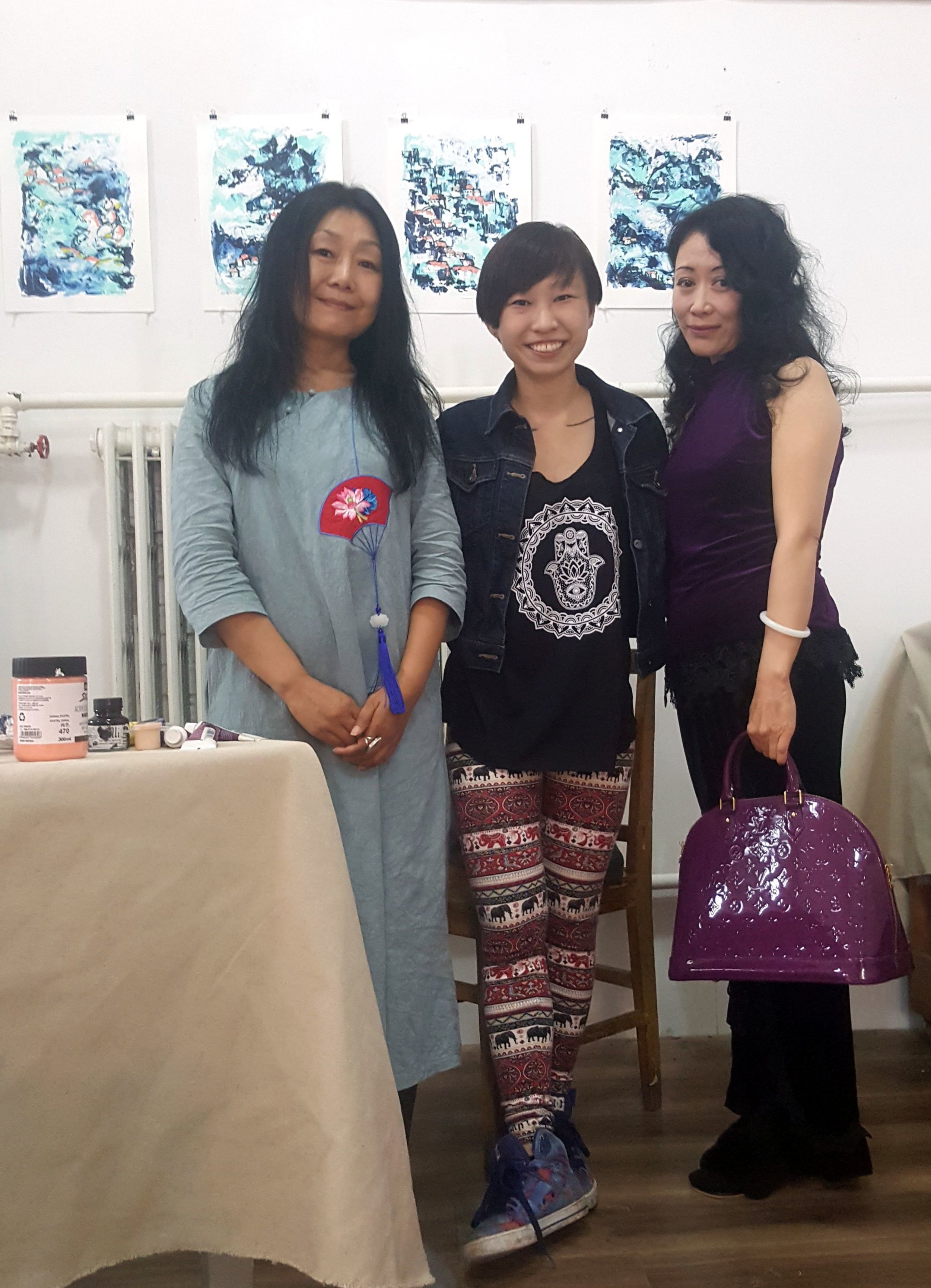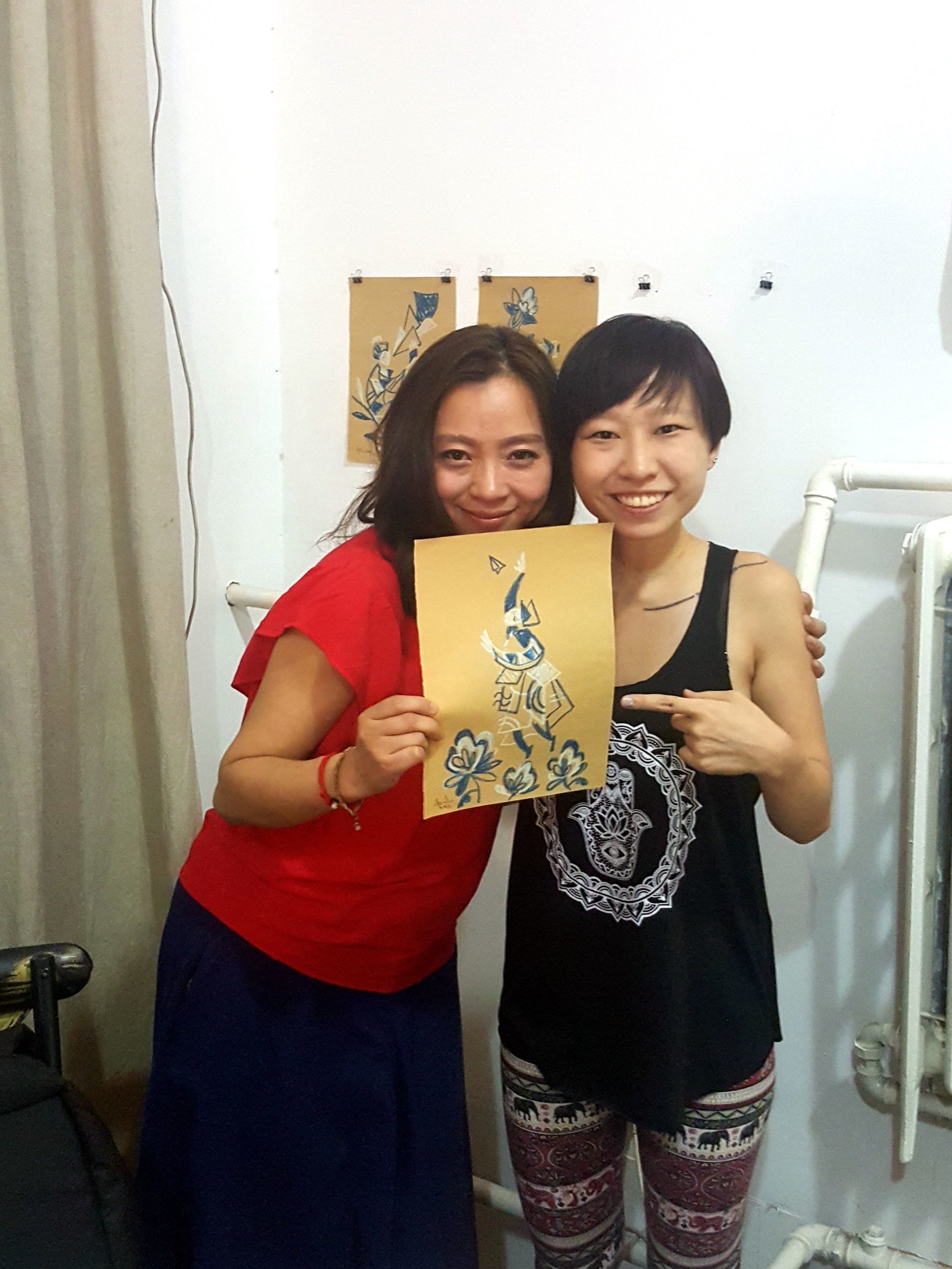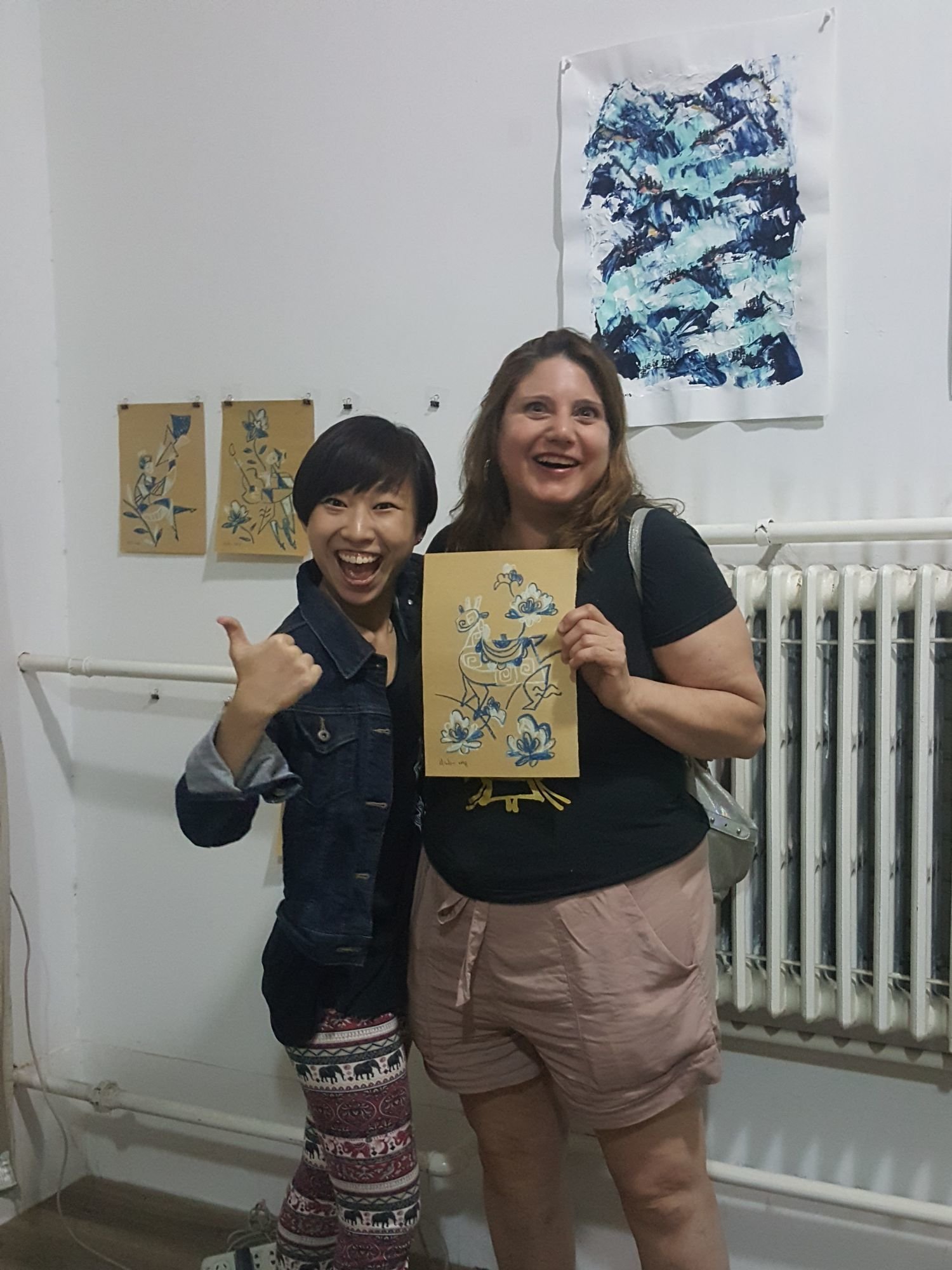 Here are more photos from the Open Studios: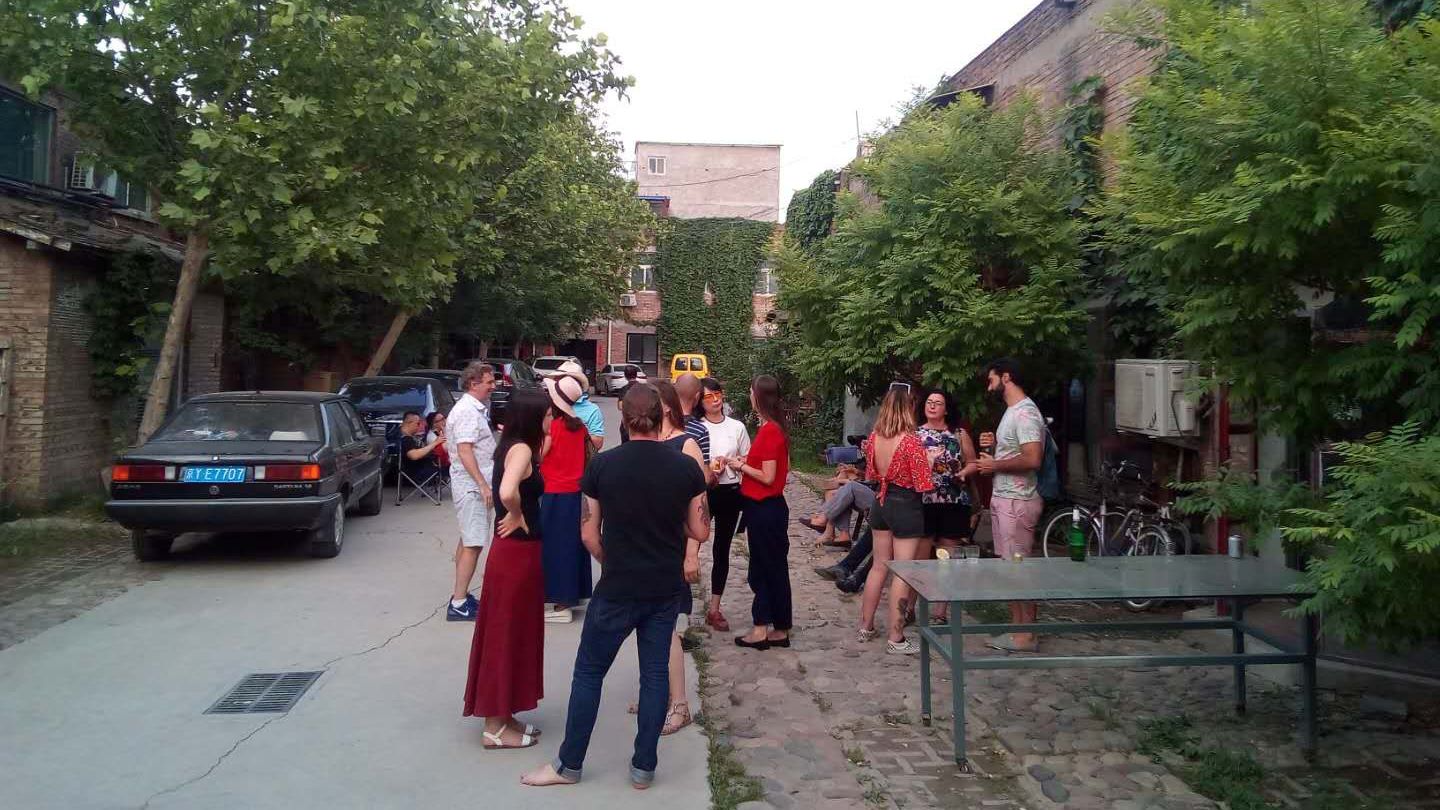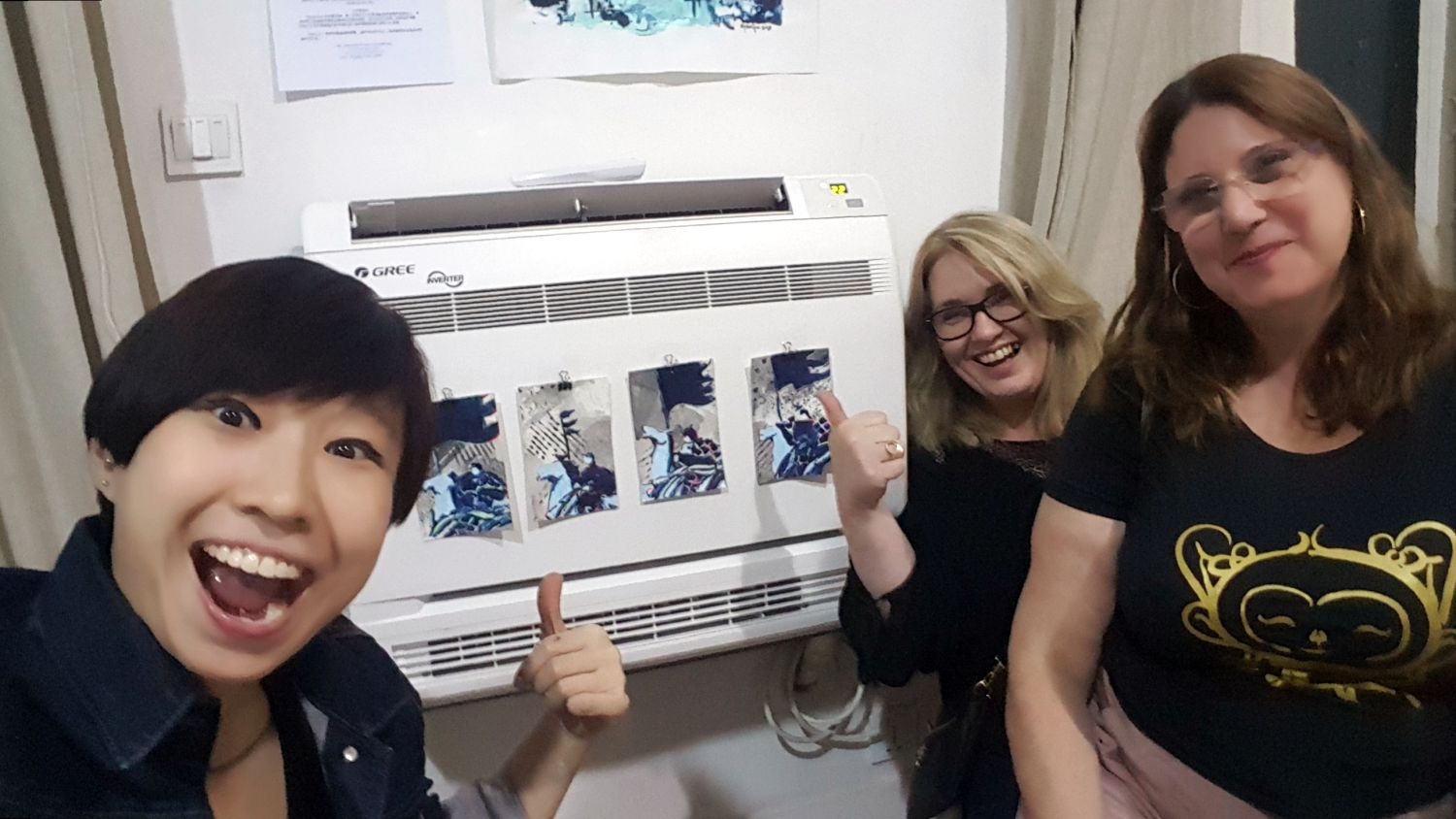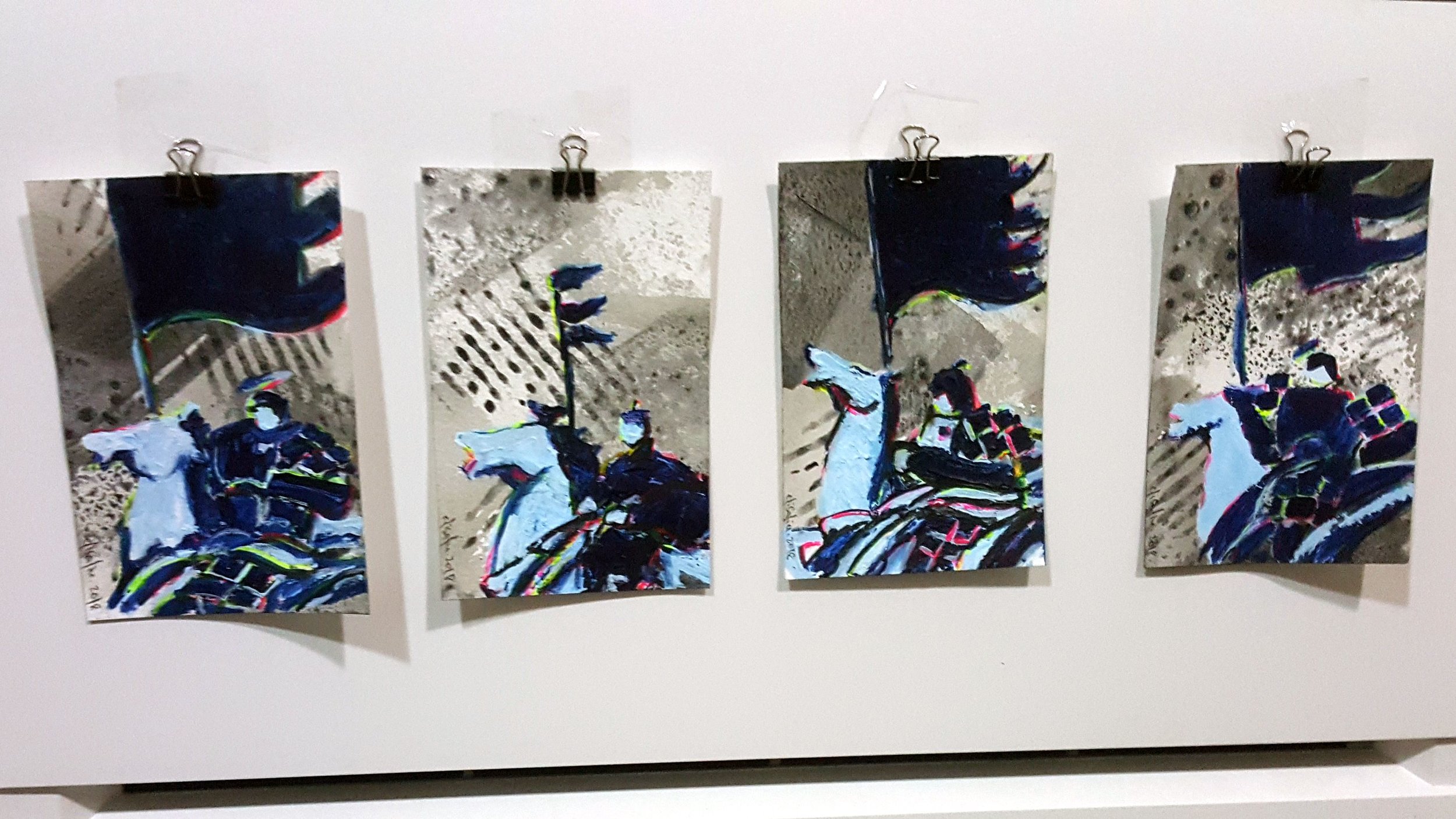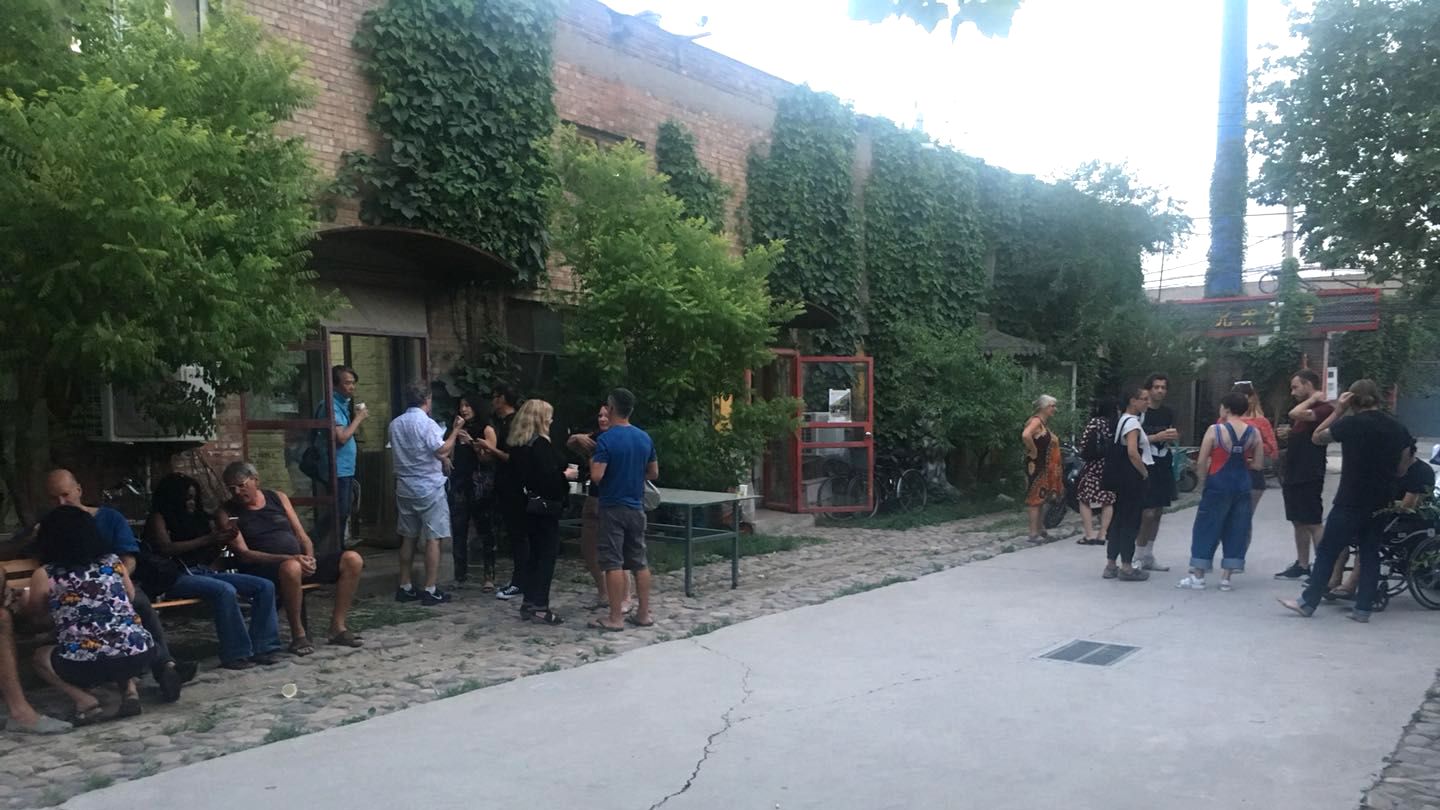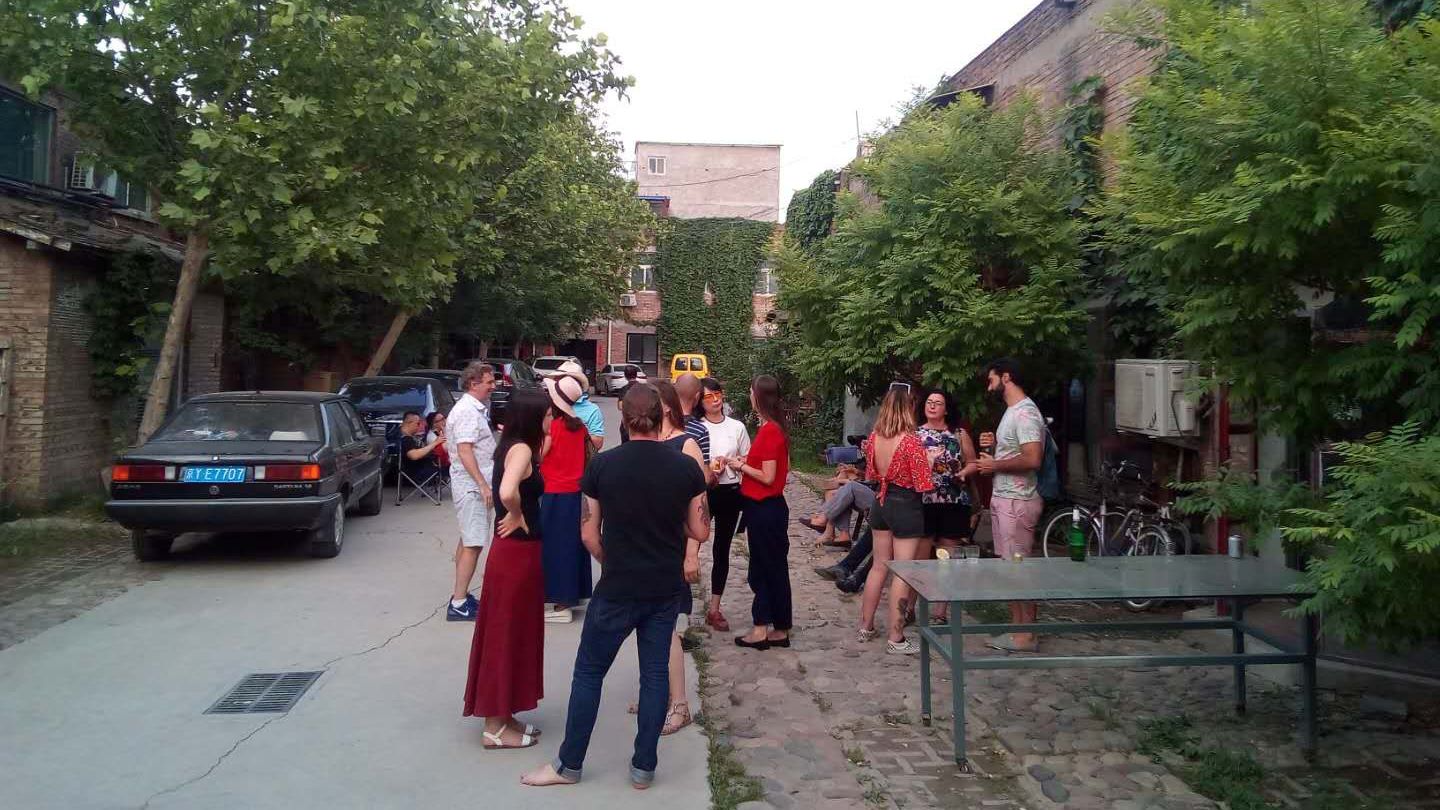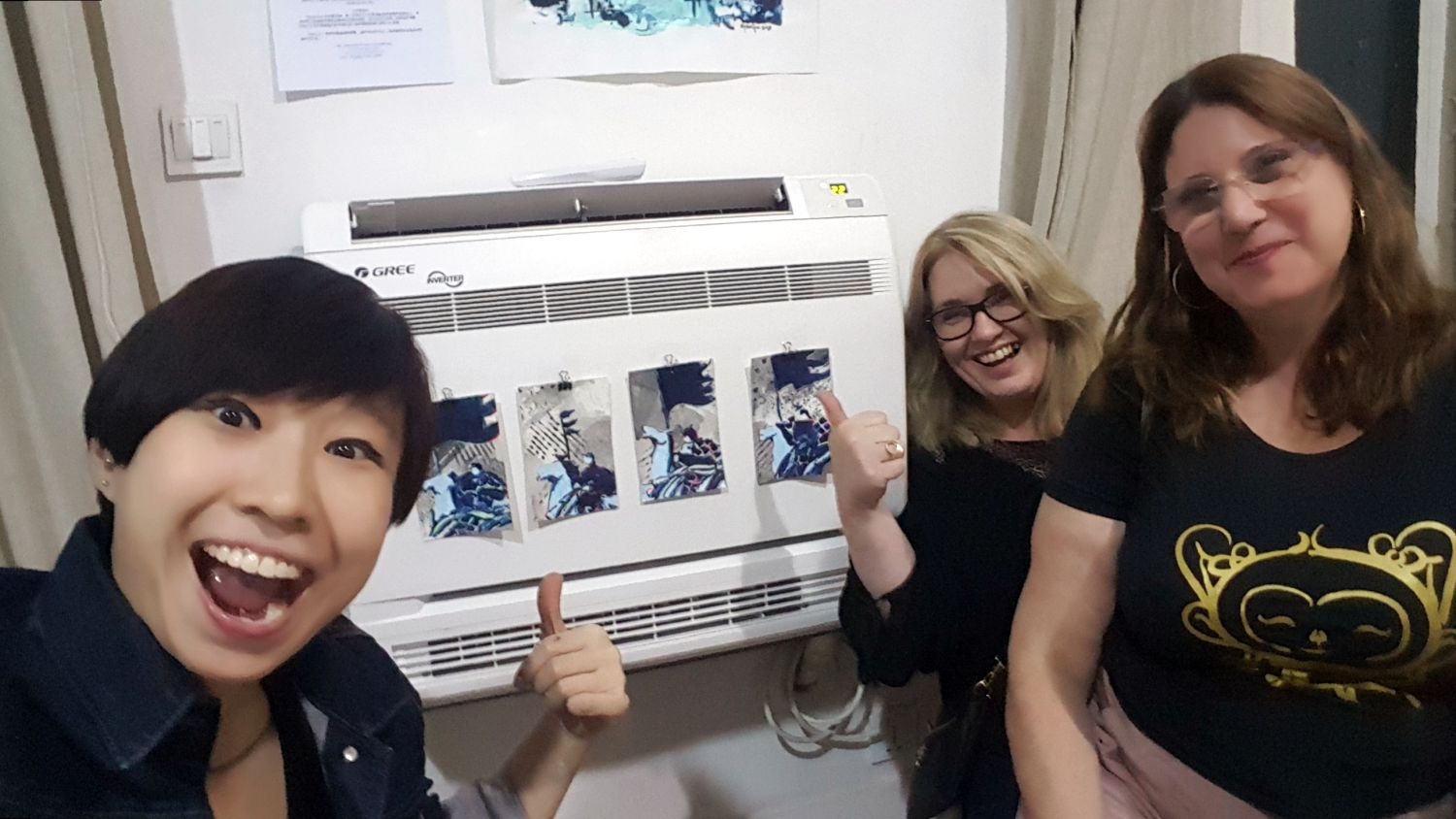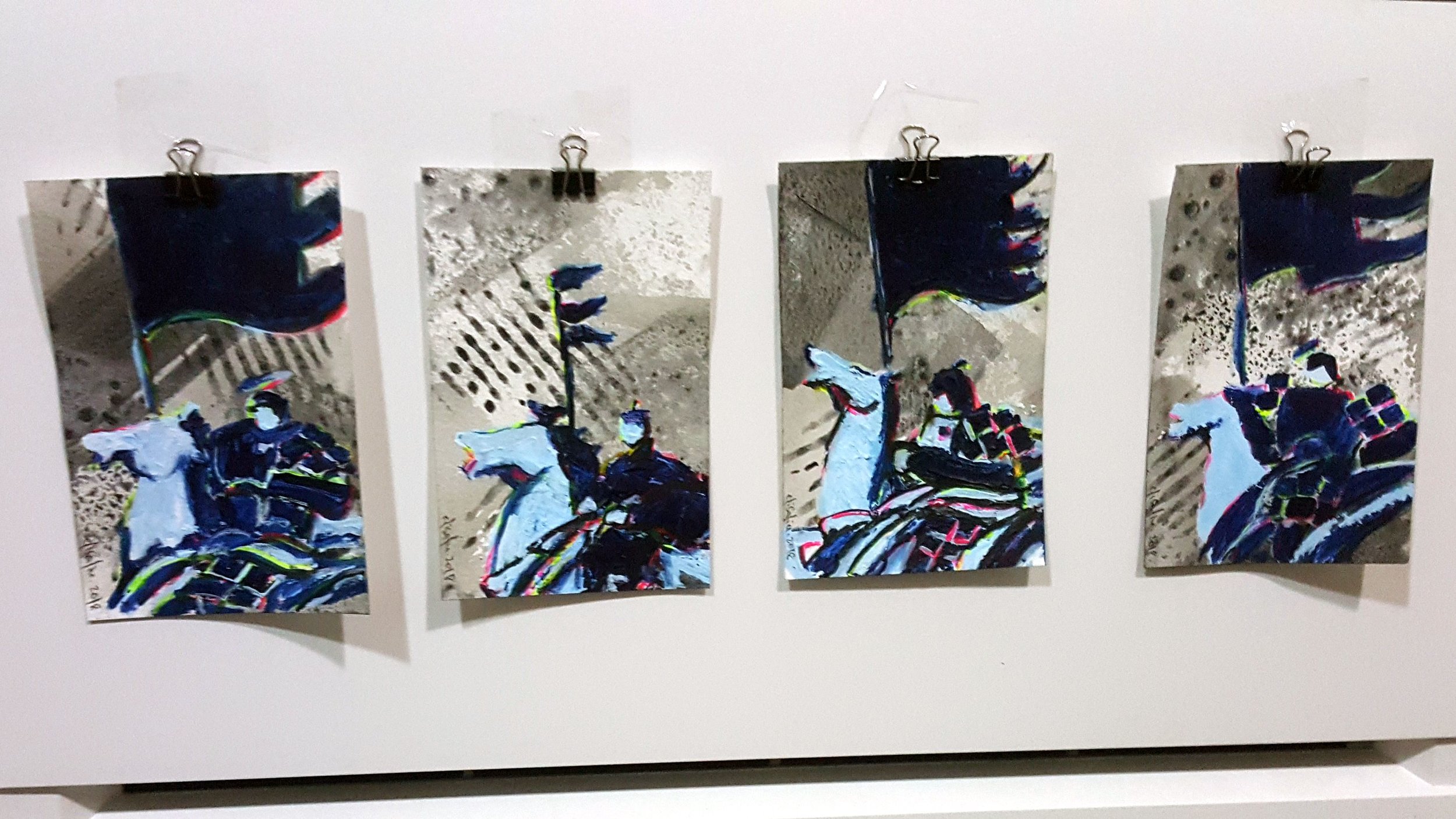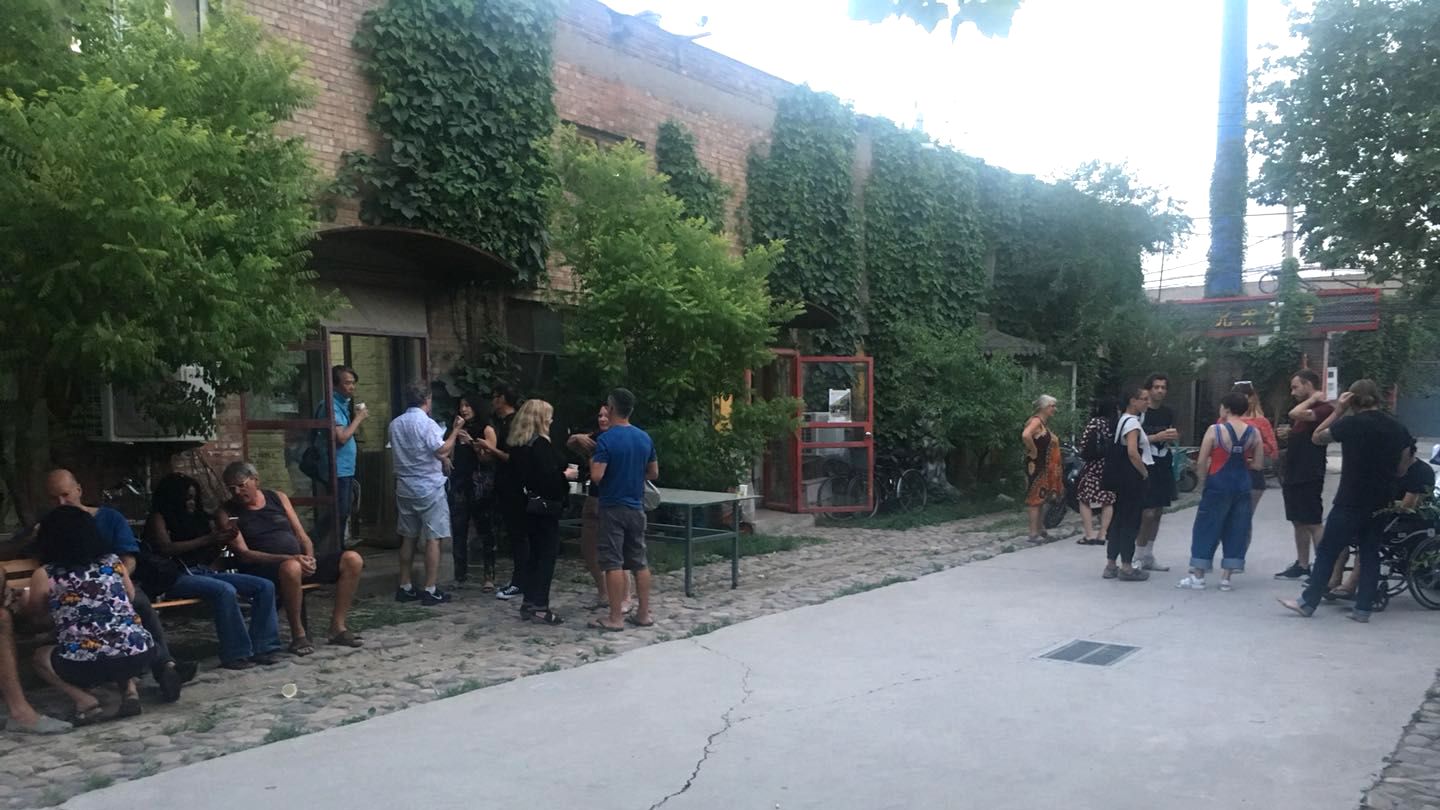 Thank you Red Gate Gallery (Brian, Julia, Xiao Rong) for organising this! It was a blast!
We made so many new friends.
Cheers all, til we meet again!